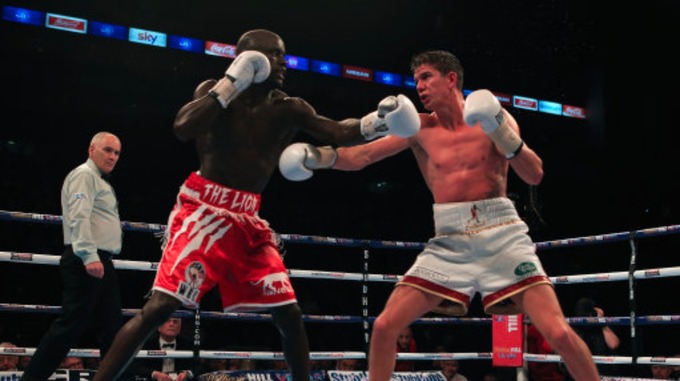 Luke Campbell will face Yvan Mendy in a grudge match!
---
3kingsboxing has learned that Campbell (18-2, 15 KOs) will face Mendy (40-4-1, 19 KOs) in a title eliminator.
These combatants have met before. In their 2015 matchup, Mendy gained a split decision victory.
Campbell suffered his first lost in that fight. Doubtlessly, he would like nothing better than to avenge that while adding another title opportunity to his resume.
He recently made headlines by bringing in Shane McGuigan as his new head trainer.
This addition is a statement of how serious he is taking his career.
Mendy is relatively unknown to many in the sport.
This can be attributed to the fact his fights are mostly overseas and he has never fought for a world title.
That can change now if he defeats Campbell again in a fight that is labeled a WBC lightweight title eliminator.
Although Mendy holds an initial victory, he still shouldn't get too comfortable in the rematch.
Campbell has grown since their last encounter and the championship fight with Linares proved that.
This is your classic "revenge bout" with even more at stake.
Will Campbell erase the bad taste of the previous defeat, or can Mendy repeat the same feat again? Both men are ranked #1 and #2 respectively by the WBC.
This fight will be on the undercard of Joshua vs Povetkin at Wembley Stadium on September 22nd.
By: Garrisson "Bo" Bland