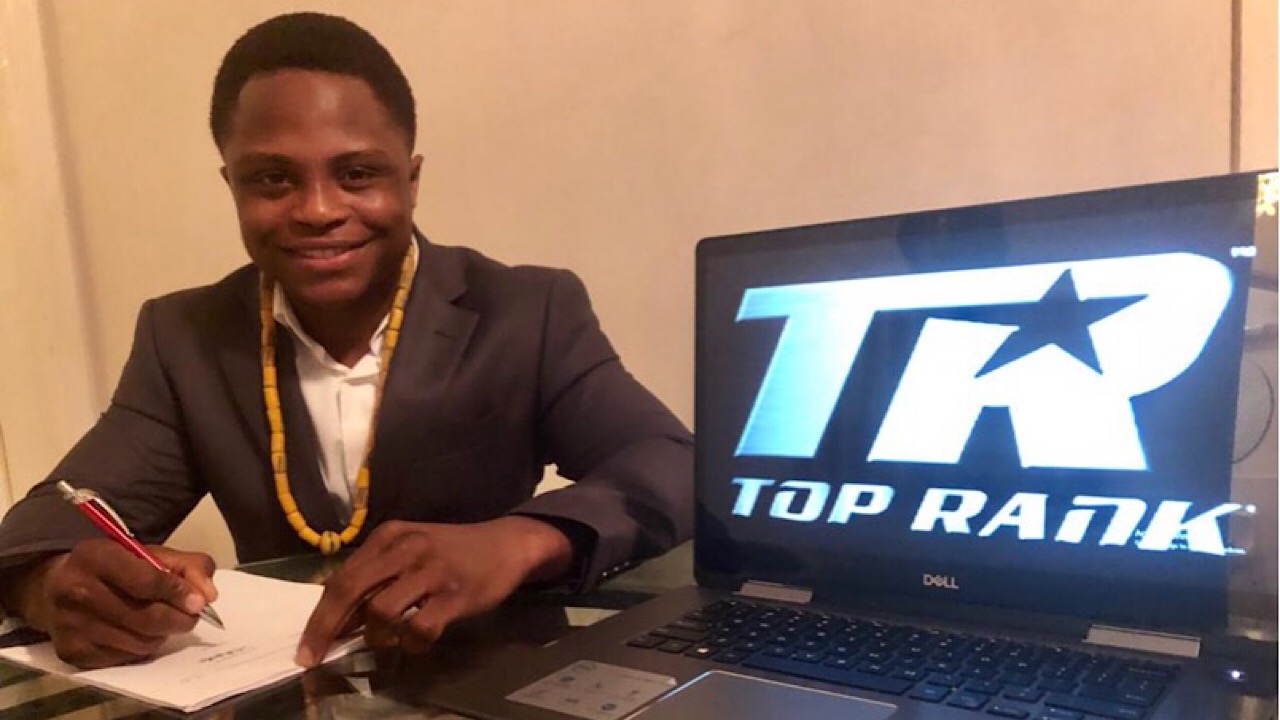 Dogboe has extended his contract with Top Rank Promotions
---
3kingsboxing has learned undefeated WBO Super-Bantamweight champion Isaac Dogboe and Raising Star African Promotions has signed a long term co-promotional contract with Top Rank.
This is a great opportunity for the 24 year-old Ghanaian boxer. He first gained the attention of the boxing community with an impressive knockout victory over Cesar Juarez.
He then followed up with a fight of the year candidate win against then-undefeated WBO champion Jessie Magdaleno.
There is no doubt the young champion is must-see TV! With three knockout victories in a row, fans can't wait to see him back in action.
This has been a long road and a dream come true not just for Dogboe, but for his father Paul also; remembering the days he used to train his son in the park telling him "you will be a world champion someday."
Top Rank has also expressed the willingness to host a fight in Dogboe's country of Ghana. As of now, there is no news on who he will attempt his second title defense against. Stay tuned with 3kingsboxing.com to get the latest update on this story.
By: Garrisson Bland