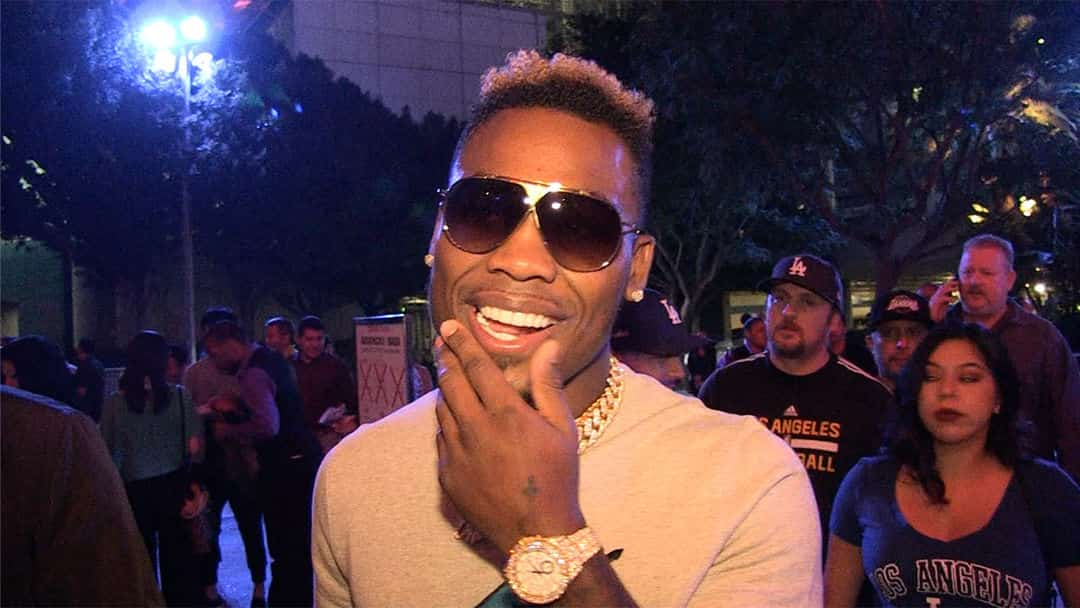 Charlo headed to court to battle domestic violence charge.
---
WBC junior middleweight champion Jermell Charlo will head to court on August 1. He has been charged with one felony count of domestic violence just weeks before his title defense against Austin Trout. He was booked in the Dallas County Jail, but was released on a $20,000 bond.
The details regarding the felony claims that he purposely tried to impede the blood circulation of Oilson. According to the grand jury indictment, he allegedly squeezed Olison's neck and forced her against a fence, floor and railing. It is also alleged that he pulled her hair.
"[Charlo] committed the said offense by intentionally, knowingly, and recklessly impeding [Olison's] normal breathing and circulation of blood by applying pressure to [her] throat and neck and by blocking [her] nose and mouth," the indictment read.
Charlo has denied the accusations and looks forward to his day in court.
If found guilty, he could face jail time and will undoubtedly face major backlash.
3kingsboxing will keep you updated as more information becomes available.
By: Jerrell Fletcher