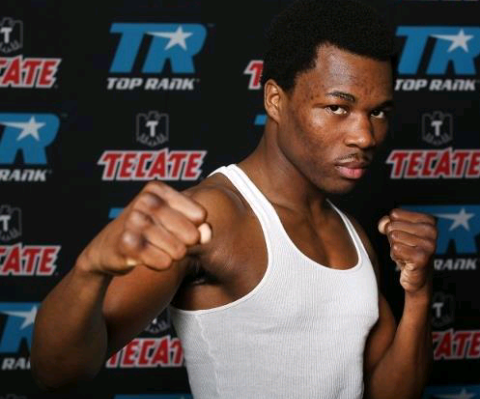 Khan-Clary Scores TKO Win
In the main event of Fight Night: Real Deal Boxing from The Strand Theatre in Providence R.I. the hometown man Toka Khan-Clary (23-1, 16KO) took on John Vincent Moralde (19-0,10K) in a 10 round Featherweight fight on CBS Sports Network.
As the fight started Moralde seemed quick on his feet with an awkward style that gave Khan-Clary issues for a round or two. Khan-Clary however remained calm stood in the pocket and slowly began to walk his opponent down. In the third round Khan-Clary began to invest to the body.
By the fourth round Moralde was now on his back foot and his punches began to lose steam. Although he proved to be tough, Toka was just too much. Khan-Clary was able to stay in the pocket most of the time and impose his will on his opponent for a TKO victory as Moralde's team stopped the fight at the end of the seventh round, sending the crowd home happy! With the victory Khan-Clary improved 24-1 with 17KO.
By: Wilson Urena 
You can follow Wilson on Twitter @EastwickBoxing
Email: Wilson@3KingsBoxing.com