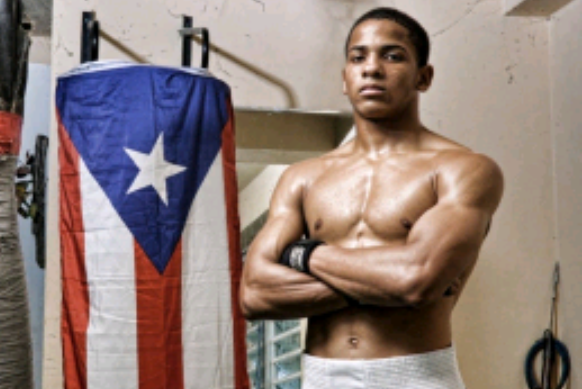 Puerto Rican Prospect Ready To Resume Career
Puerto Rican lightweight prospect Felix "Diamante" Verdejo (23-0, 15 KOs), will return on March 17, 2018 at The Theater in Madison Square Garden in New York City according to his manager Ricky Marquez.
The St. Patrick's Day ESPN televised card is headlined by Jose Ramirez and Amir Imam for the vacant WBC junior welterweight championship. Other Top Rank fighters to appear include prospects Michael Conlan and Teofimo Lopez.
Verdejo, who was scheduled to fight in September but withdrew due to a hand injury has had his share of setbacks including a motorcycle accident. After fighting three times a piece in both 2015 and 2016 he only fought once this year. He hasn't been in the ring since February when he beat Oliver Flores by decision.
His manager feels he has learned from the trials and tribulations as he said:
"It's been bad decisions and bad luck. The issue of the motorbike, for example, was a bad decision by him. But I understand that they are lessons that young people receive. Sometimes you talk to your children about those things and they do not listen to you. They have to pass things on to them so that they can live and understand the message you wanted to convey to them. I think Felix learned from it and that is why he is working as he is now," said Marquez.
"2018 is going to be the year of Felix Verdejo. I'm sure of that and time will prove me right. We just keep doing the job quietly and we're going to let the performances speak for him."
By: Chris 'Bone' Henderson