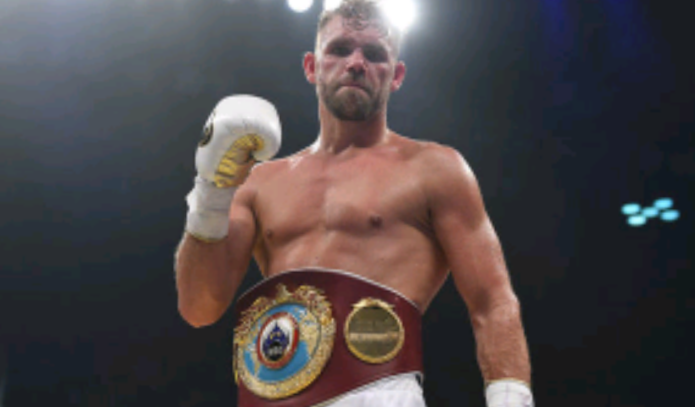 Saunders says he will have all the belts this year 
---
One of the most important qualities a fighter can have is self confidence and belief in oneself. This is an area WBO middleweight champion Billy Joe Saunders, 26-0 12KO, is proficient in without a doubt.
Coming off of back to back one-sided decision wins over former champion David Lemieux and former title contender Willie Monroe Jr, Saunders, 28, is riding high on the confidence meter right now. The wins have boosted Saunders self confidence enough that he has no doubts he will beat the winner of the Gennady Golovkin and Canelo Alvarez rematch.
Of course a fight between Saunders and the winner isn't guaranteed or even being discussed at this moment but it is the most logical next step for the winner of the May 5th rematch.
With nothing such as boxing politics and network conflicts standing in the way it is likely Saunders could potentially face the winner later this year. Saunders says he's open to other bouts of course if the money is right but he's guaranteeing he'll the undisputed middleweight champion by the end of 2018.
"I should be beating the likes of Willie Monroe. I should be dealing with David Lemieux because I know what I'm on a quest to do, I know what my mission is," he told iFL. "If I can't be dealing with them, then in my own head this mission's a big fairy tale.

"I know what I'm going to do. I want the winner of Golovkin and Canelo. Please god Golovkin wins – rightly so because he did last time – and I will hold all the titles. Every single one of them by the end of this year!"
It's good to see Saunders have this confidence and attitude now after saying in the past he simply wasn't ready for a fight with Golovkin.
By: Chris Henderson