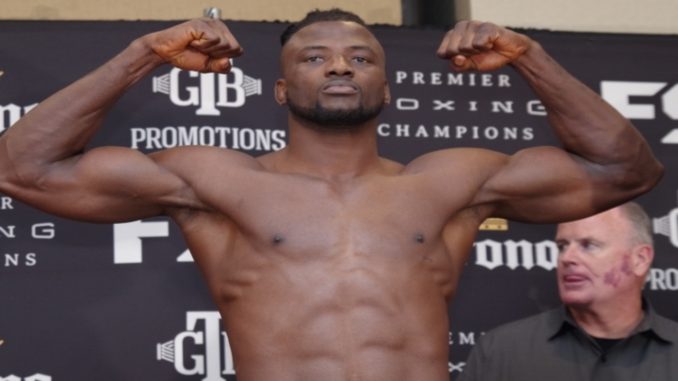 Efe Ajagba makes quick work of Amir Mansour
---
In a battle of prospect vs veteran, we saw undefeated heavyweight Efe Ajagba come out strong against Amir Mansour.
Coming into this fight, Ajagba had pretty much every physical advantage; including a four-inch height advantage and a fourteen-inch reach advantage.
In the opening stanza, the prospect came out walking down his opponent while utilizing his jab to keep Mansour on the end of his punches. In the final minute of the opening round, he landed a hard right that dropped Mansour.
Seconds later, Mansour would go down again as result of a left-hand.
Round two was all Ajagba. He was just too much for Mansour, who couldn't deal with the physical size and strength of his youthful counterpart. Referee Thomas Taylor would call a stop to the fight after Mansour and his corner conceded he'd had enough.
Ajagba improves his record to 9-0 with 8 knockouts and proves he's a fighter worth keeping an eye on. As for Mansour, at age 46 and coming off two knockout losses, he is overdue for retirement.
By: Jerrell Fletcher