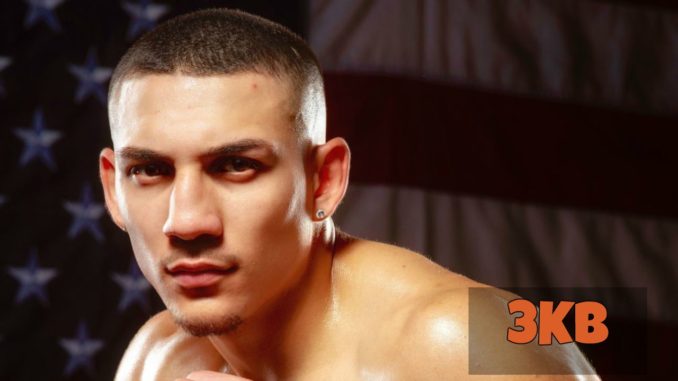 Teofimo Lopez dominates and stops Edis Tatli!
---
The always confident Teofimo Lopez was back in the ring against veteran Edis Tatli. This stay-busy fight follows four knockouts in a row for the Brooklynite.
The fight started off at a good pace until the flashy young fighter started to land some of those big punches he's known for. 
Right away after feeling the power, the veteran fighter went into survival mode, continuously moving backwards. Knowing what was happening, the flamboyant young fighter had to find a way to get his opponent to engage. 
It was towards the end of the fourth round that after cornering his opponent, he would stagger his opponent with a solid right-hand.
Lopez would get the crowd on their feet by landing more hard combinations to punctuate the round. Then, showing tremendous patience in the fifth, he went to the body, landing a vicious right-hand that took the air out of his opponent.
The fight would be stopped when the fighter from Finland couldn't recover. The flashy young prospect would celebrate with his signature back-flip.
Lopez used this fight to make a statement, being the first man to stop Tatli. If things continue this way, we will undoubtedly see him in a title fight.
The bigger questions is "against who?" He would like it to be against unified champion Vasiliy Lomachenko but at this point, that fight may not happen anytime soon!
By: Garrisson Bland