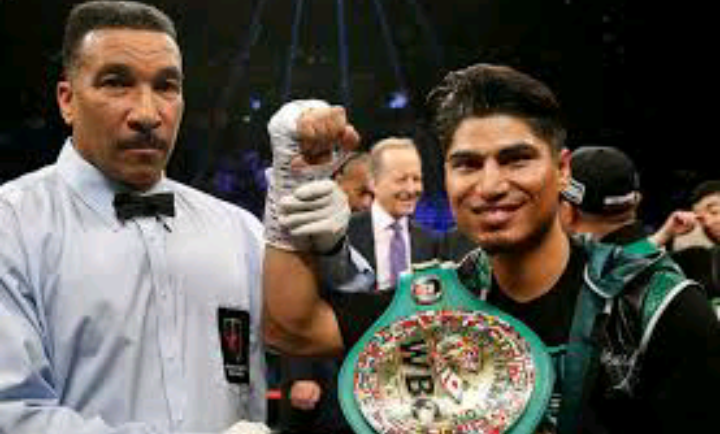 Garcia says if Linares fights Lomachenko then they will not fight
---
Back in October Mikey Garcia went to Golden Boy headquarters to try to negotiate a fight with Jorge Linares. After the meeting it was reported that the talks went well and we could be getting that fight soon. Next thing you know they're both signing to fight someone else.
Garcia has a fight coming up March 10th against Sergey Lipinets in San Antonio and Linares just fought this past weekend when he defeated Mercito Gesta by unanimous decision.
Linares is currently in negotiations to face Vasyl Lomachenko more than likely in May but previously said he wanted to face Garcia after Lomachenko. Interestingly enough Garcia said today however that if Linares fights Lomachenko then they will not fight.
"I've been hearing some stuff about it," Mikey said about the Linares vs. Vasyl Lomachenko fight talks. "He's [Linares] not supposed to fight nobody else. He's supposed to fight me. Let's do it then. Why go somewhere else? Nah, nah, nah, he can't. He has to fight me. He can't take on Lomachenko. If he fights Lomachenko, then he's never going to fight me. If he fights Lomachenko next, he ain't EVER going to fight me, because I'll end up fighting Easter, and then I'm out. I'm done" Garcia said.
Garcia has faced some criticism recently over turning down both the Linares and Robert Easter Jr fights in favor of Lipinets. I'm not sure this statement will help him in regards to the criticism however. Maybe he should've said 'If they fight I want the winner'?
By: Chris Henderson