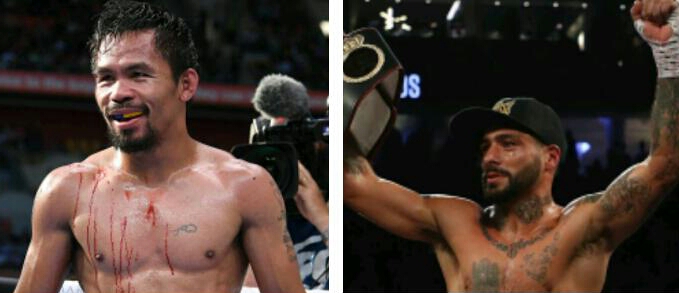 Pacquiao says Matthysse deal is done
---
Recent weeks have proved to be very frustrating for fans of eight weight world champion Manny Pacquaio. We have seen him added to, and then taken off of the Top Rank Bill now headed for Las Vegas. While strongly rumoured, a fight with Mike Alvarado failed to materialise.
I may not be able to give you absolute confirmation, but it seems Manny Pacquaio's next fight is going to be announced imminently. Pacquaio's own MP Promotions sent out a press release confirming that 'Pac-Man' will face recently crowned WBA 'Regular' Champion, Lucas Matthysse in Kuala Lumpur, Malaysia on June 24th (23rd in America).
From an entertainment standpoint, i like this fight far better than the originally slated Pacquaio/Alvarado bout. We last saw Pacquaio in competitive action on the wrong end of a decision against Australia's Jeff 'The Hornet' Horn, losing his WBO Welterweight title in the process.
Pacquaio had this to say about his apparent opponent. "I like his (Matthysse's) aggressive fighting style. That's what I want, to entertain the boxing fans. Besides, Matthysse is not a dirty fighter and I highly respect him for that,"
By: Aaron Cooper