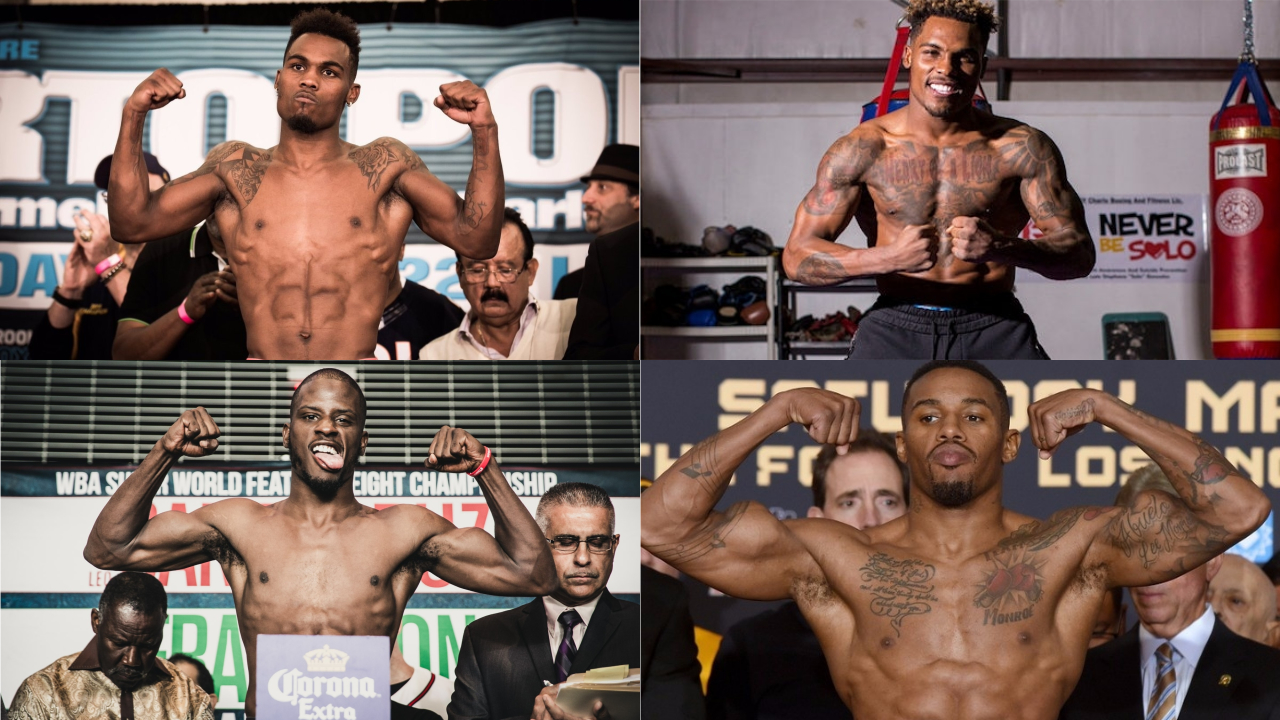 Jermell and Jermall Charlo will defend their respective titles on the same card!
---
WBC junior middleweight champion Jermell Charlo (31-0, 16KO) will attempt his fourth defense of the title against Tony Harrison (27-2, 21KO). Additionally, Interim WBC middleweight champion Jermall Charlo (27-0, 21KO) will face Willie Monroe Jr (23-3, 6KO) on the same card. In a twist of fate, The two brothers have decided on doing a coin flip for the privilege of being the main event!
Jermell Charlo vs Tony Harrison
There are some interesting dynamics with the WBC junior middleweight title bout. Harrison, who's on a three-fight winning streak with his most recent win coming over former IBF champion Ishe Smith, is at a crossroads. At one point, he was considered a top prospect until suffering a setback against Willie Nelson in a step up fight.
He then went on to fight current unified champion Jarrett Hurd for the then vacant IBF title. While leading comfortably, he was eventually worn down and stopped by Hurd in an exciting fight.
Charlo is coming off a good performance against former WBA regular champion Austin Trout. He didn't get the knockout, but he did drop Trout twice in rounds three and nine. Prior to that, he was on a four fight knockout streak; all of them coming early in the fight and of the circus style variety. This streak started after he switched to trainer Derrick James, who has him sitting on his punches more.
Jermall Charlo vs Willie Monroe Jr.
The other Charlo will make his first defense of the interim WBC title. He defeated Hugo Centeno Jr by second round knockout in April to grab the title and achieving a bid for the major title. This will mark his third fight at middleweight since he made the move up, vacating the IBF junior middleweight title in the process.
Monroe Jr is coming off two wins since losing a bid for the WBO title to Billy Joe Saunders in September 2017. His last outing resulted in a unanimous decision over Javier Francisco Maciel.
Both Carlo's will be in position to add credible names to their resume's in order to set themselves up for major fights in the near future. Jermell will look to move on to a huge unification bout with IBF and WBA Super champion Jarrett Hurd. Jermall will attempt to exercise his bid against Canelo for a shot at the WBC title. Of course, both Harrison and Monroe Jr will look to create a double upset December 22!
By: Corey Cunningham