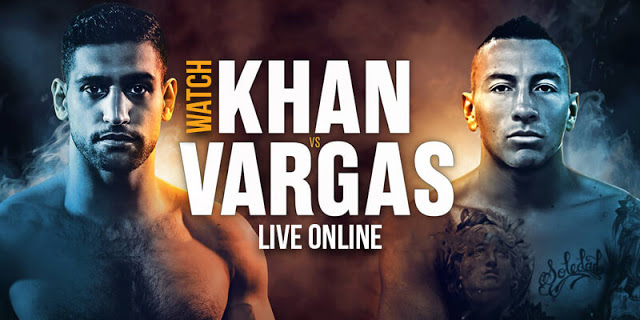 Khan is looking to build momentum.
---
Amir Khan returns September 8 against Samuel Vargas for the second fight of his comeback. In his last outing, Khan blew out Phil Lo Greco in under 40 seconds in round one.
Vargas has been in the ring with both, IBF welterweight champion Errol Spence and former two division champion Danny Garcia. Although, he was stopped in both fights. Vargas is confident in pulling off the upset. However, for him to do so, he's going to have to make this fight ugly.
Khan has every advantage going into this fight, which indicates he should clearly be the favorite. However, for all the skills and physical attributes he has, one of his biggest problems is focus. He has the fighters mentality to hit you when you hit him meaning sometimes he loses focus.
This has been a recurring cause for Khans losses. In retrospect, he starts out well and then gets too overconfident. Three of his four losses we're paid with brutal knockouts. Khan has to use his boxing skills to avoid disaster.
For Vargas to spring the upset, he's will need to get close to Khan and make him fight; rough him up on the inside where he's struggled throughout his career.
While Vargas isn't a huge puncher (evident with only 14 KOs in 34 fights), Khan's chin has been dented a few times. So, he may just punch hard enough to stop him.
With that being said, I see Khan scoring a mid-to-late round stoppage and moving forward with potential fights against Manny Pacquiao and Kell Brook down the line.
This bout will be aired on Facebook and Twitter by DAZN as well as SkySports in the UK.
By: Jerrell Fletcher