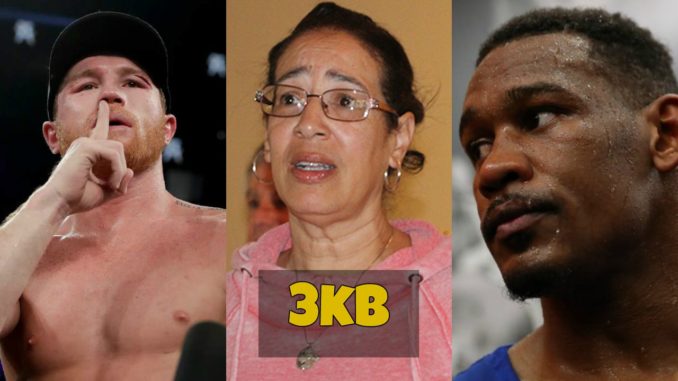 Adalaide Byrd under consideration to judge Canelo vs Jacobs May 4!
---
You won't believe who's under consideration to judge the May 4 Canelo Alvarez vs Daniel Jacobs middleweight unification!
I know it's a complete shocker to see Adalaide Byrd as an option, especially considering she turned in that ridiculous scorecard in which she gave Alvarez 10 of the 12 rounds in the first unification bout with Gennady Golovkin in September 2017.
While nothing is official with the selection of the judges, even the consideration is flat out laughable and makes you wonder why it's being entertained.
This is a huge fight that needs to have the best and most qualified competent people judging it.
3kingsboxing.com will continue to monitor this story and provide updates as they become available.
By: Jerrell Fletcher