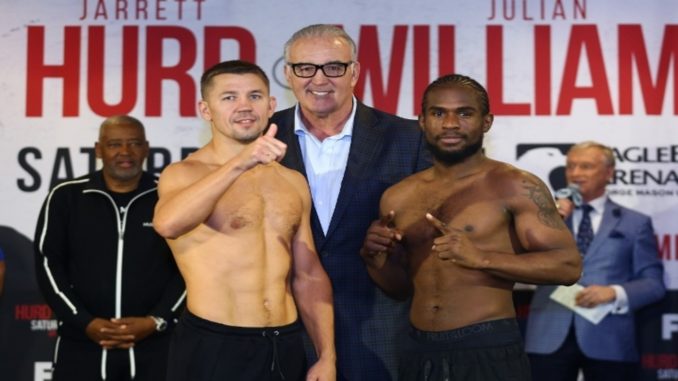 A winner could not be decided between Immanuwel Aleem and Maat Korobov!
---
A pivotal clash between middleweight contenders Immanuwel Aleem and Matt Korobov got off to a subpar start to say the least.
The first couple rounds saw Korobov looking to set the tone by targeting Aleem's midsection with his straight left-hand. Aleem didn't do much, as he was trying to figure out the experienced southpaw.
Round three was much better for Aleem, who came out aggressively with looping left hooks and right-hands. He also landed some solid shots when both men were in the clinch. Round four was a clear round for Korobov, who landed some punishing shots to both the head and body. 
Earlier in the round it appeared as if he scored a knockdown after Aleem missed with a wild left hook, which Korobov came over the top of with a right hook. The referee, however, ruled it as a push down instead.
The sixth round was huge for Korobov who hurt his opponent with several hard shots. A left hook in close quarters stunned Aleem, who briefly mustered his own attack in the waning seconds of the round. Rounds eight through ten saw a back and forth battle where both men exchanged hellacious shots. Aleem hurt Korobov with some hard right hands, who showed his veteran experience as he successfully clinched.
At the end, the match was ruled a majority draw. The scores read as 95-95, 96-95 and 97-93.
Korobov's new record is 28-2-1, 14 KOs. Aleem's record is now 18-1-1, 11 KOs.
By: Jerrell Fletcher