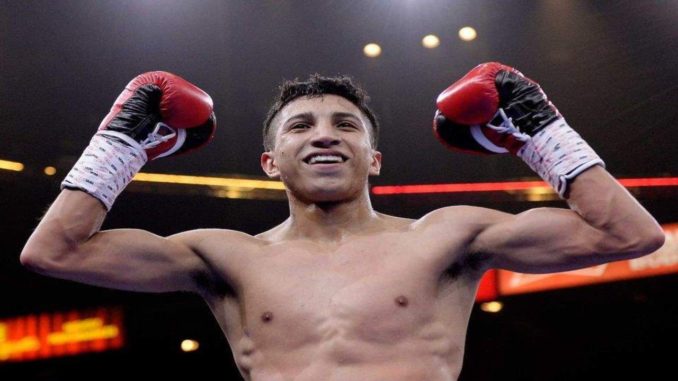 Mario Barrios destroys Juan Jose Velasco in two rounds!
---
Rising junior welterweight prospect Mario Barrios now (24-0, 16KOs) made quick work of Velasco.
After a slow opening round, the 5'10 fighter came into the second and threw a hard left hook to the body of Velasco. Following a delayed reaction, Velasco dropped to his knees in agonizing pain.
When it was clear Velasco was not getting up, the ref would wave off the fight at the 1:16 mark of round two.
At this point it's clear Barrios is ready to be treated more as a contender than a prospect. The 23 year-old is ranked #1 and #15 by the WBA and IBF respectively.
While he is in a position to claim he deserves a shot at WBA regular champion Regis Prograis, he will most likely have to wait as the latter will be looking for a unification bout if he wins the WBSS.
Until then, look for Barrios to face some of the contenders in the division to improve his ranking in the other three organizations!
By: Jerrell Fletcher