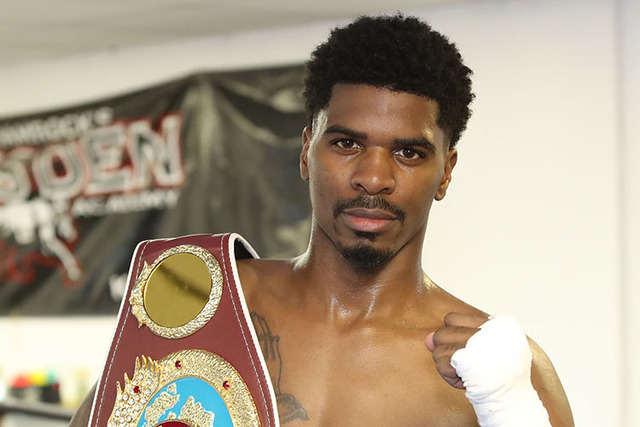 WBO junior welterweight champion Maurice Hooker was arrested after allegedly driving while intoxicated.
---
Around 2 AM Tuesday, one officer pulled over a vehicle near a construction zone on Stemmons Freeway, north of Downtown Dallas. Another officer was in a squad car positioned near the construction site.
A vehicle hit the squad car that was set up to protect the construction workers. This set off a chain reaction crash involving the officer citing the motorist.
Hooker was booked by the Dallas Police at 7:05 AM on Tuesday morning, a bond of $1,500. He was also charged with unlawful carry of handgun.
While not named directly according to the details being reported in Dallas, sources indicated that hooker was the alleged driver, in which two police officers were injured.
The cops were taken to the hospital where they were treated for non-life threatening injuries.
This isn't good at all for Hooker, who's fortune has changed with big opportunities on the rise. With this arrest hanging over his head as a potential set back, we all just have to wait and see how the process plays out.
It's unclear at this time if this arrest will affect a much talked about title defense against mandatory Alex Saucedo that's been speculated to happen in November.
3kingsboxing.com will keep you updated as more information becomes available.
By: Jerrell Fletcher