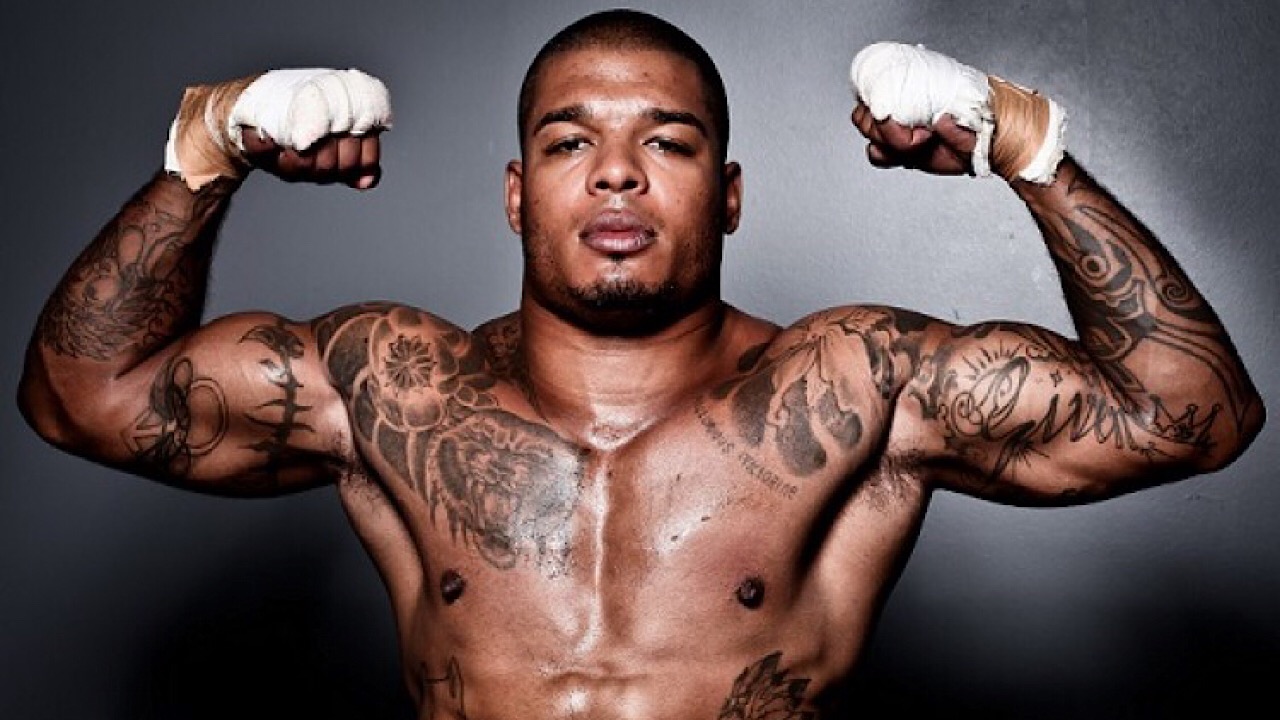 Tyrone Spong wins in impressive fashion once again
---
Undefeated heavyweight prospect Tyrone Spong defeated crafty veteran Santander Silgado in one round.
The fighter from the Netherlands has left every opponent laying flat on the canvas as a professional.
This win moves his record to a perfect 12-0 with 12 knockouts.
From the opening bell, he used his height and reach advantage to keep the challenger off balance.
Additionally, he used the jab in order to keep the veteran on the backfoot. He also cutoff the ring and used feints to prevent Silgado from establishing any offense.
After trapping Silgado in the corner, he threw two solid jabs, feinted the third and came over the top with a perfect right hand that ended the contest.
INTERESTING FACTS
Spong enjoyed a long kickboxing career and is a former WFCA Cruiserweight champion in mix martial arts.
He also holds both the WBO/WBC Latino heavyweight titles.
The WBO #10 rated fighter has boxing fans wanting to see what his the next move will be.
In a division where all it takes is one punch to end a fight, Spong is making some noise fast.
By: Garrisson "Bo" Bland