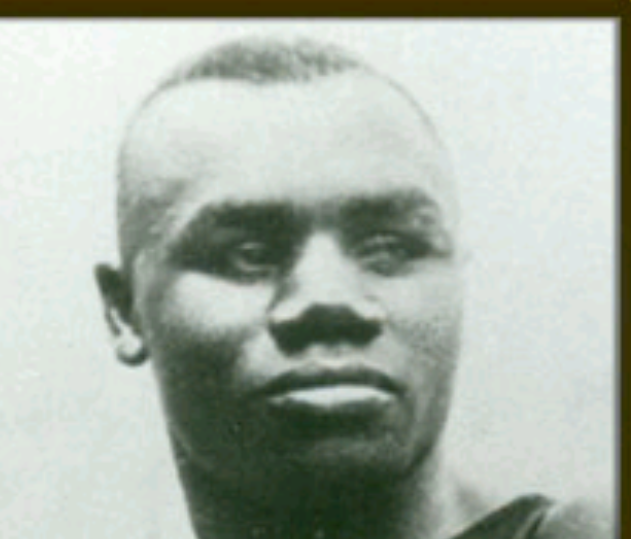 Photo courtesy of the IBHOF 
January 11th 
---
1904: Joe (The Old Master) Gans W 10 Willie Fitzgerald, Detroit. Retains world lightweight title. Fitzgerald was knocked down four times
Sam Langford ND 6-draw Jack Blackburn, Philadelphia. Blackburn became the trainer of Joe Louis.
1907: Sam Langford D 12 Joe Jeanette, Lawrence.
1908: Mike Gibbons KO 3 Roy Moore, St. Paul, MN. Gibbons pro debut.
1951: Ezzard Charles KO 10 Lee Oma, NYC. Retains world heavyweight title.
1956: Pascual Perez W 15 Leo Espinosa, Buenos Aires. Retains world flyweight title.
1981: Rafael (Bazooka) Limon KO 15 Ildefonso Bethelmy, Los Angeles. Wins Vacant WBC super-lightweight title.
1991: (Merciless) Ray Mercer KO 9 Francesco Damiani, Atlantic City.
1997: Daniel Zaragoza (age 39) W 12 Wayne McCullough, Boston. Retains WBC super-bantamweight title. Larry Merchant forced to use strong-arm tactics against McCullough handler during post fight interview.
Felix (Tito) Trinidad KO 3 Kevin Lueshing, Nashville. Retains IBF welterweight title.
 (Terrible) Terry Norris KO 10 Nick Rupa, Nashville. Retains WBC/IBF super-welterweight title.
Khalid Rahilou KO 11 Frankie (The Surgeon) Randall, Nashville. Wins WBA super-lightweight title.
Rosendo Alvarez KO 11 Songkram Porpaoin, Sa Kaew Thail. Retains WBA strawweight title.
2002: Veerapol Saphrom W 12 Sergio Perez, Thanyaburi, Thailand. Retains WBC Bantamweight Title.
By: Aaron Cooper