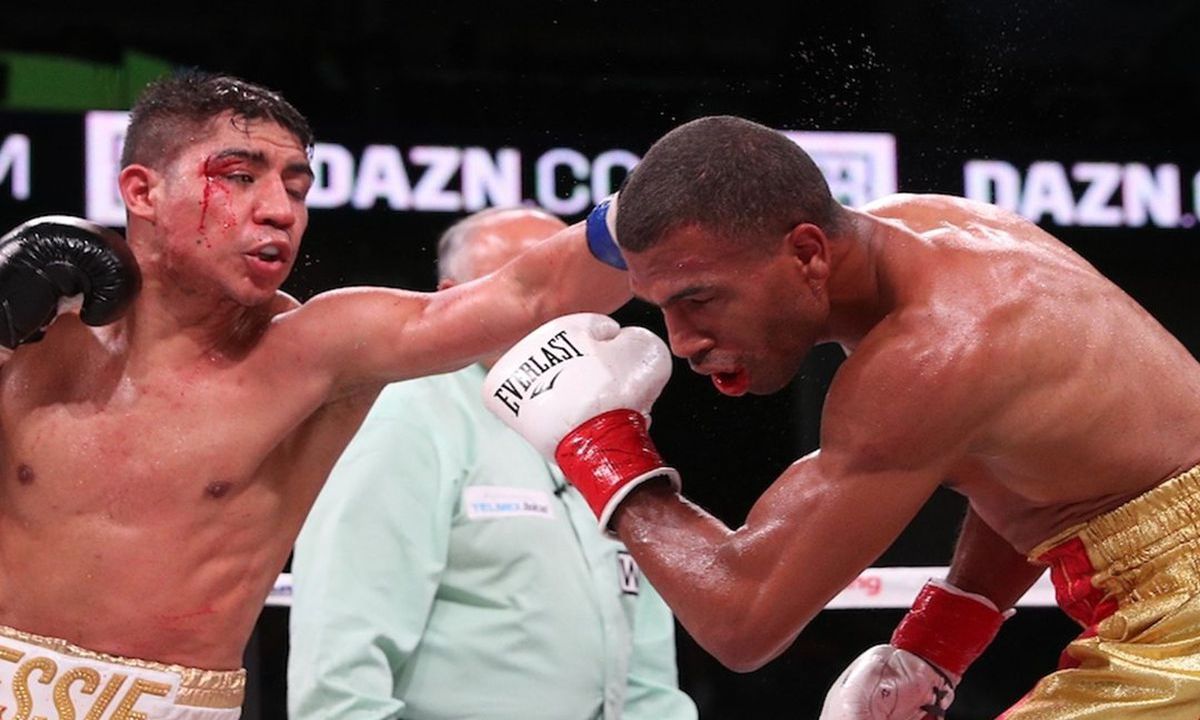 Vargas and Dulorme fight to an inconclusive finish
---
In a welterweight clash of fighters looking to get in the win column, we have Jessie Vargas vs Thomas Durlome. Vargas, coming off a draw against Adrian Broner in a fight many felt he won, is still looking for a signature win at 147 lbs. As for Durlome, he's coming off a narrow loss to Yordenis Ugas. A fight had he not lost a point for low blows, would've been a majority draw. Both fighters entered this match in a must-win position to advance their careers.
Rounds 1 through 6
From the start, one of the dynamics that would play out is the speed and lateral quickness of Durlome. As expected, Durlome utilized his speed and jab to control his opponent. Through the first three rounds, this pattern continued until the two fighters exchanged overhand rights. Durlome clearly got the worst of it and was badly hurt. Vargas attempted to turn up the pressure but, Durlome deftly clinched his way into surviving the round.
In round five, Durlome regained control with his jab and hooked off the jab as well. There was some drama as both fighters landed left hooks, stunning each other. In round six, knowing he'd have to step up, Vargas applied more pressure. He landed some nice hooks with both hands to Durlome's body. However, this change in strategy left him open and Durlome landed some very crisp shots, even stunning Vargas towards the end of the round.
Round 7 and Forward
Rounds seven and eight continue at the same pace with Vargas landing some decent shots, though Durlome is landing with greater frequency and crisper shots. In round ten, Vargas shows his mettle and drops Durlome with a counter right over a Durlome jab! Unlike previous fights when hurt, Durlome shows great resolve and keeps fighting hard. He continues to land his jab while mixing in left hooks and sharp rights.
Round eleven is razor close with both contestants fighting fatigue and the effects of landed punishment. This round is a toss up. Going into round twelve, Durlome looks a little fresher than Vargas and it's bearing results. Durlome scores a knock down with a sharp one-two and Vargas is on very shaky legs. Jessie survives the round and we go to the scorecards.
The fight was scored a majority draw with two 113-113 scores, and one card 111-115 for Vargas. This writer scored it 115-111 for Durlome. It looks like both fighters live to fight another day, but it eliminates both from the possibility of being named a mandatory for Shawn Porter's WBC title.
By: Corey Cunningham