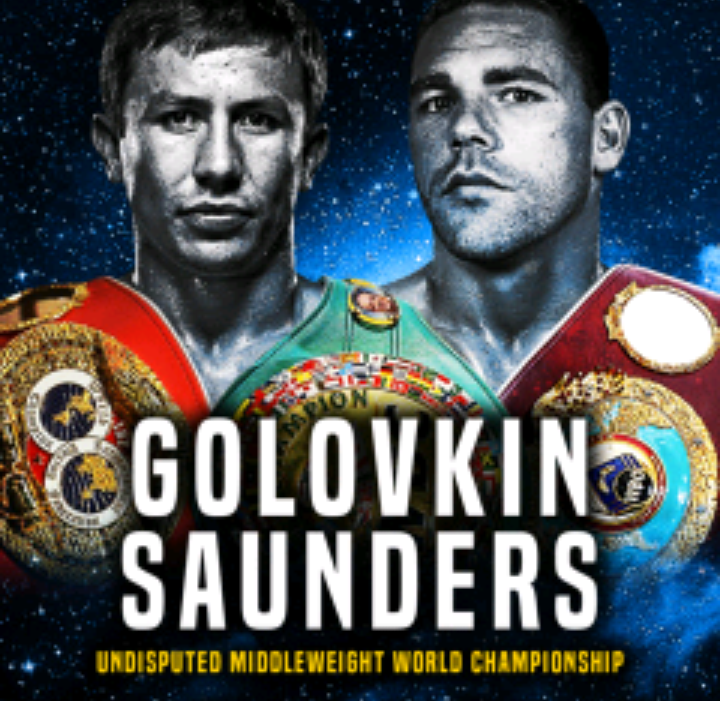 Saunders Calls Out Golovkin After Routing Lemieux
Billy Joe Saunders, in his second fight with new trainer Dominic Ingle, arguably looked the best he's looked in his entire career last night while making former IBF champion David Lemieux look almost amateurish at times.
Saunders was defending his WBO middleweight championship for the third time. He has looked better each time out since somewhat struggling in his first defense against Artur Akavov after surprising Andy Lee two years to win the title.
The Hertfordshire, UK native has been criticized in the past for his lack of desire to want to unify championships with division kingpin Gennady Golovkin. In fact, Saunders was on record saying he simply wasn't ready to fight Golovkin.
That was two title defenses back and almost a year ago though. Since then Saunders has actually agreed to fight the Kazakh champion but the fight didn't materialize due to GGG holding out for the big prize of facing Canelo Alvarez. It was a situation neither guy was to blame for the fight not happening.
Golovkin got his big fight with Canelo in September although the outcome was controversial and appears headed for a rematch. But Saunders has other ideas has he says he wants to face GGG next.
"Golovkin, you kept saying you want my WBO belt when I was 14 stone, out of shape and wasn't in love with boxing," he said in an interview with BT Sport.
"Then you wanted to fight me. Fight me now. Now fight me, cos we'll be seeing a different story. You'll be punching fresh air."
This fight isn't likely to happen next as Golovkin has unfinished business with Alvarez but Golovkin's promoter, Tom Loeffler, doesn't dismiss it being possible.
"Yes we are definitely interested in a fight with Saunders if we can't get a deal with Golden Boy done soon."
 By: Chris 'Bone' Henderson