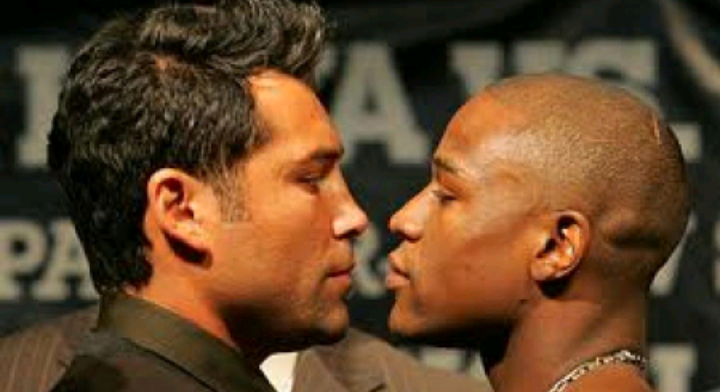 Mayweather Fires Back At De La Hoya
Well we knew it wouldn't take long before  Floyd Mayweather responded to Oscar De La Hoya calling for a match between himself and Conor McGregor.
De La Hoya went on a well publicized rant throughout the media and even posted is own open letter on social media about the Mayweather/McGregor fight. He went as far as to say it "was an embarrassment to the sport of boxing"
Mayweather himself never really responded much to the 'Golden Boy's' rant then but now that De La Hoya has called out the MMA star 'Money' is firing back:
In a video clip that recently emerged, he stated: "Wasn't Oscar De La Hoya the same one that was talking about me fighting Conor McGregor and he was trying to protest and stop the fight?
"Now he's trying to fight Conor McGregor? Is he a hypocrite!?
"Everybody trying to protest the Mayweather-McGregor fight but I'm going to tell you all the truth, I'm going to tell you all the truth."
"You know I carried McGregor, you know I made it look good for y'all but once I got tired and it got to a point…"
The clip stops there but most know where he was going from there.
Whether or not he actually carried McGregor is something that only he knows for sure but it is a sentiment that has been echoed by many in the boxing community.
By: Chris Henderson
Follow Chris on Twitter @4CornersBoxin
Email: Chris@3KingsBoxing.com