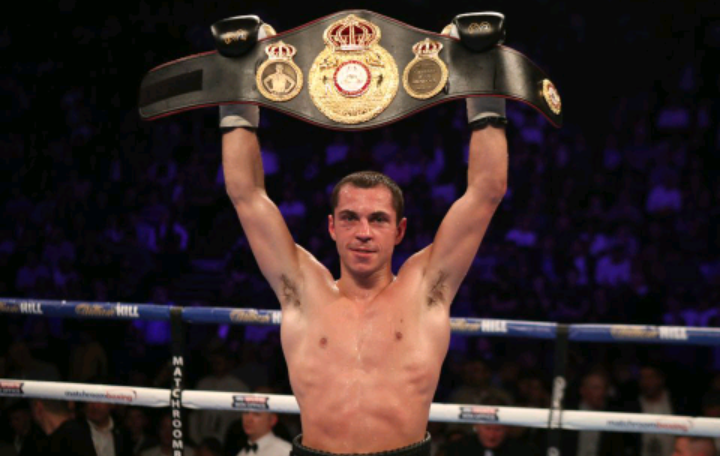 Quigg Happy At Matchroom
Contrary to Frank Warren's suggestion's former WBA bantamweight champion Scott Quigg is not interested in joining his promotional company even if he could land the coveted rematch with Carl Frampton.
Quigg was last in action in Monte Carlo on the Jamie McDonnell undercard on November 4th. He was to defeat Oleg Yefimovych easily. After suffering a broken jaw in his split-decision loss to Frampton he has been on a steady incline trying to work his way back into title contention.
He is in line to face the winner of the Leo Santa Cruz and Abner Mares rematch.
Quigg has been with Matchroom and stated that he is very happy there and Frampton joining Warren has no effect on him although he would love to get the rematch.
"I'm happy where I am. Matchroom do the job for me. I have just put myself in line for the winner of Abner Mares and Leo Santa Cruz for the world title. It is what it is and I am happy where I am."
Becoming world champion at featherweight is Quigg's immediate goal, he admits he wants revenge.
"I'm always going to want the rematch with Frampton," he added.
"I would always love that fight again but at the end of the day I want to go and become world champion, so when I become world champion that fight I will happen."
"From the first fight [against Frampton], my tactics were wrong on the night and I should have put the pressure on early. As soon as I put the pressure on the fight would have been mine, but it was too little too late," he said.
By: Chris Henderson