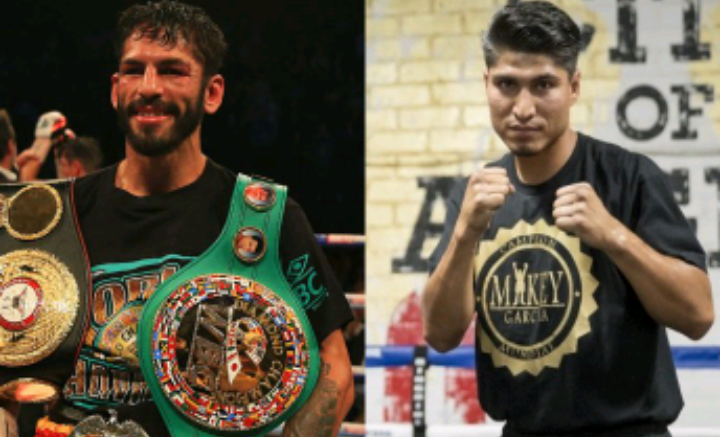 Is Garcia vs Linares coming up?
A deal is likely to be reached soon for WBC Lightweight Champion Mikey Garcia to face WBA and Ring Magazine Lightweight Champion Jorge Linares according to our sources. The date and venue are still undetermined at this time but an announcement is expected to be made as soon as the weekend of the Miguel Cotto vs Sadam Ali fight in New York.
This deal would come somewhat as a surprise after Garcia turned down what he himself called a "pretty good offer" from GBP to fight Cotto. The terms of the offer were never disclosed but both sides have publicly discussed the fact that Golden Boy wanted Garcia to agree to a long term deal for getting the bigger "payday" fight against Cotto. Garcia wasn't willing to sign a promotional contract nor was he comfortable with moving up that far in weight he told us earlier in the week.
We reported earlier in the week in 'Bone's Buzz' that Eric Gomez, of Golden Boy, said an offer would be made for Garcia to face Linares and it was without any of the add-on stipulations they wanted for him to fight Cotto. On late Friday night early Oscar De La Hoya said during a media call that they had made an offer of 50-50 for Garcia to face Linares.
De La Hoya went on to say: "I'm letting everyone know that we are serious about making the fight. No interim fights, straight to this fight. We want the fight to happen in the first quarter of next year. Linares is all in. They're both world champions. My message to Mikey is, do you want to great or do you just want to be a fighter who gets [television] dates and doesn't fight for legacy or to one day be in the Hall of Fame? This fight with Linares will get him paid and at the same time possibly put him in the Hall of Fame by building his legacy."
De La Hoya didn't disclose what total he would be getting 50-50 of, but honestly that number ain't all that bad considering Garcia is without a promoter. Him having no promoter means Golden Boy would be responsible for the whole thing financially.
We've had a tremendous year in boxing in 2017 and Garcia vs Linares would one hell of a way to get 2018 heading in the right direction!
By: Chris "Bone" Henderson
Featured Writer
Editor in Chief