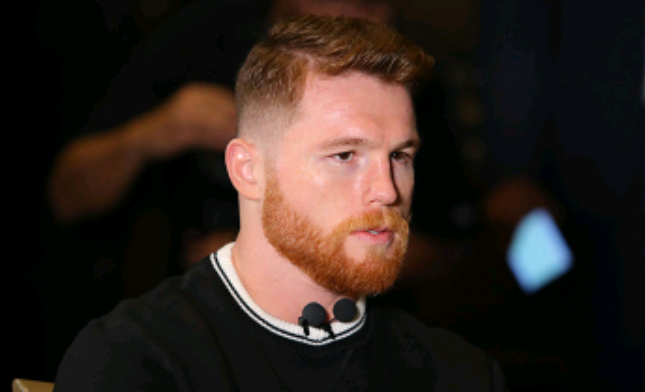 Alvarez to fight two times this year according to his promoter 
---
On last nights Golden Boxing on ESPN telecast Oscar De La Hoya confirmed that Canelo Alvarez will fight two more times. Once in September and then again in December.
Alvarez is currently serving a six month suspension that was handed down by the Nevada State Athletic Commission, for his two failed drug tests for Clenbuterol.
The September return date shouldn't come as a surprise as Alvarez now fights on Mexico's two biggest holidays. Cinco De Mayo in May and Mexican Independence Day in September.
The December return may be a bit of a surprise to some with the rumors afloat, that the now long awaited rematch with Gennady Golovkin may take place in September.
Alvarez fighting three months after what could be a very tough fight with Golovkin leads one to possibly believe we may not see the rematch that was scheduled to take place, originally this evening, happen at all.
One name to look out for as a possible opponent for Alvarez is middleweight contender Gary "Spike" O'Sullivan who fought on last nights card.
While there is nothing official in terms of who Alvarez will face in his first fight of 2018, a lot of spectators will be interested to see if Alvarez and Golovkin will finally lock horns in one of the most profitable fights and rematches that can be made.
By: Jerrell Jasper