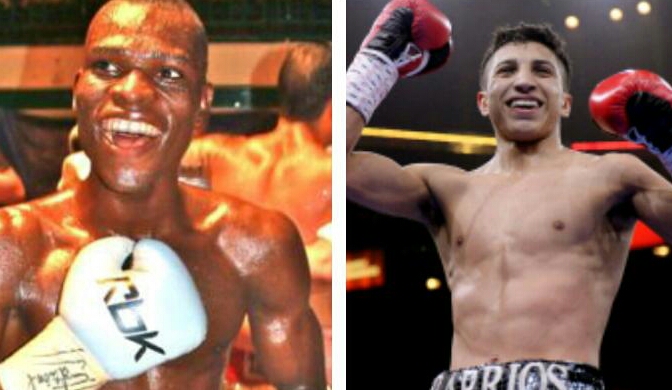 Commey sets himself up for another title shot 
---
As part of the undercard for Garcia vs Lipinets, Richard Commey took on Alejandro Luna in an International Boxing Federation (IBF) Lightweight title eliminator. Luna got the action going in the first with body shots and finding a home for a counter right hand. Luna landed a four punch combination during the round that backed up Commey.
Commey came out using his jab more in the second round while mixing in combos. Luna to his credit kept digging to the body, which made Commey hold a lot trying to slow down the pace.
In the next round both men came out trading, Commey was able to pin Luna against the ropes and unload some power shots. However, Luna was able to fight his way out and continue digging to the body.
Both men started the fourth round on a much slower pace than the last, Commey was able to find a home for his uppercut. He also showed some good movement while catching Luna's shots and landing a few of his own.
By the fifth round Luna was breathing out of his mouth and began to look tired. It was a sloppy round that saw Commey push Luna down and to his credit Luna kept coming forward attacking the body.
In the sixth round Commey turned up the pace. He started to double up with his right hand hurting Luna while knocking him down. Luna was able to beat the count but Commey unloaded on him to knock him down once again causing the referee to call a stop to the bout.
The sixth round TKO victory moved Commey to 26-2 with 23 knockouts. The win also puts him in position for a title shot with the victory. Luna suffered his first career loss as he falls to 22-1.
Barrios remains undefeated with 2nd round knockout 
---
In the next bout undefeated hometown prospect Mario Barrios improved to 21-0 with 13 knockouts as he man-handled Eudy Bernado for a second round TKO. Meanwhile, Bernado falls to 23-3 with the loss.
Barrios came out in the first round with his jab was crisp and hard. It seemed to hurt Bernado a few times. Barrios did a very good job of mixing up his punch variation.
The fight was over after Barrios blasted Bernardo with a perfect right hand that landed flush on Bernardo's jaw. The punch put Bernardo flat on his back with 2:28 to go in the second round.
A disoriented Bernardo made it to his feet, but once he stumbled backward, into the ropes, referee Jon Schorle grabbed him and stopped the fight.
By: Wilson Urena & Garrisson "Bo" Bland