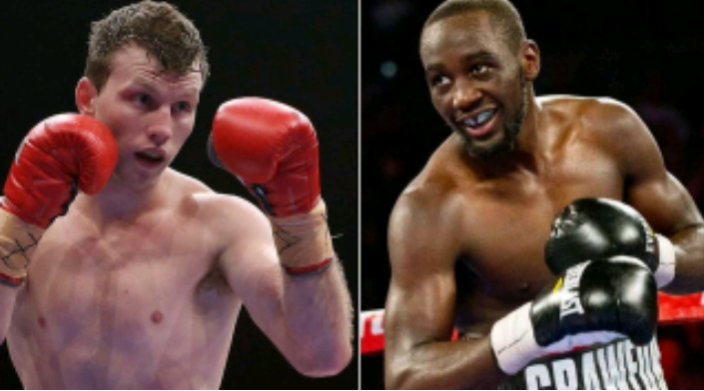 Crawford vs Horn in NYC?
---
It appears that the Terence Crawford vs Jeff Horn WBO welterweight title fight may not take place in Las Vegas after all. Promoter Bob Arum has said since
the beginning the fight would take place at T-Mobile Arena but now may be changing direction.
Due to a potential scheduling conflict with Las Vegas's NHL team Arum said the fight could likely end up taking place in New York at Madison Square Garden. Arum had wanted to have the ESPN card on either April 14th or 21st but the Golden Knights could very well be playing at home should their team make the playoffs and right now all signs point that way.
Crawford himself is no stranger to MSG and was just there last May when he defeated Felix Diaz by TKO10 in the main room of the Garden. He also fought in the Theater at MSG in February of 2016 and beat Hank Lundy.
Horn, Australia, is making the second defense of his title, last fought in December when he stopped voluntary challenger Gary Corcoran of the UK.
Last week, Horn and his team announced that a deal was in place for a fight with Crawford to take place on the 14th or 21st of April. The location wasn't disclosed at the time and an official announcement could come within the next week.
By: Chris Henderson