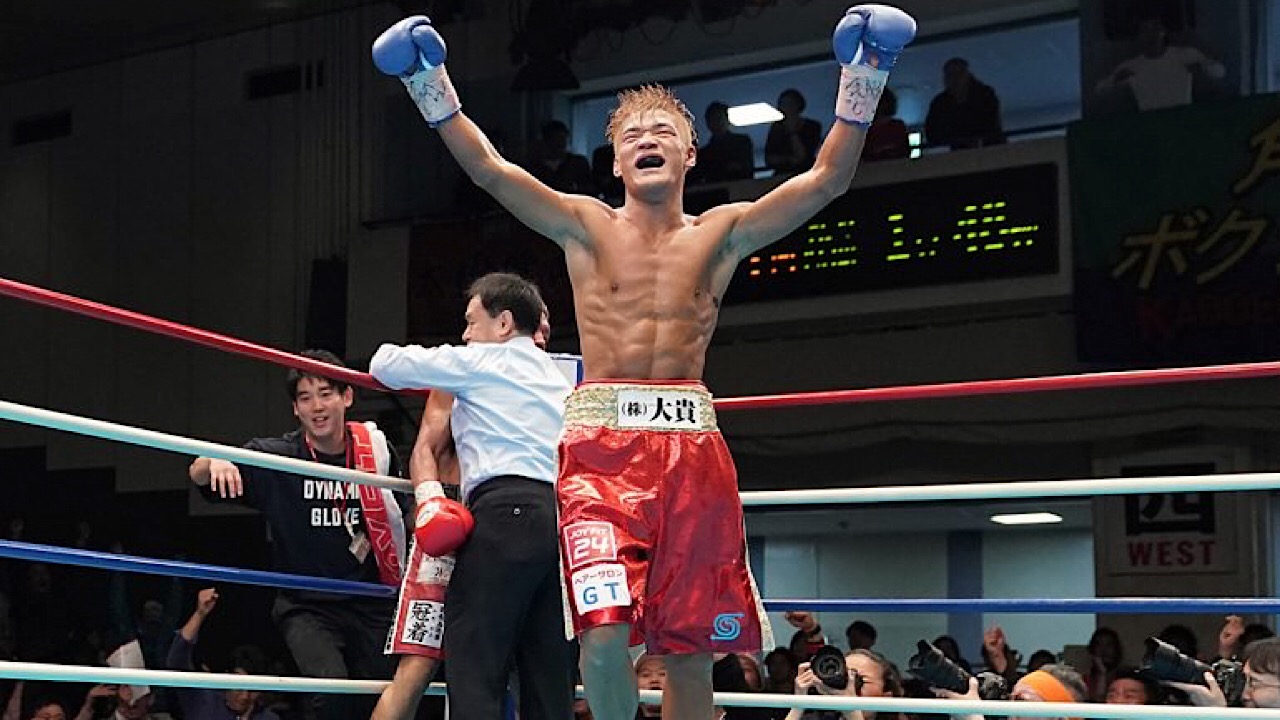 Taiki Minamoto still JBC 126 pounds champion.
---
Yesterday, on the other side of the globe, Taiki Minamoto (16-5, 13 KOs) maintained his Japanese Featherweight title in a grueling bout with Tatsuya Otsubo (12-9-1, 4 KOs).
Minamoto (27 y.o.) found himself behind in the fight early. A vicious knock down in the third almost saw a new champion being crowned. After the knock down, the champ showed patience and started throwing combos and investing in body shots.
Otsubo (28 y.o.) was determined and energetic. His effectiveness seemed to give the champion issues early in bout; landing big overhand rights counters early along with body shots. Evidently, despite his record, Otsubo came to fight.
Both men were fighting furiously in the pocket, exchanging right hands and landing flush shots. This fight would come down to a war of attrition, which provided plenty of excitement.
After the first four rounds, the champion was behind but managed to control the middle rounds with effective combination punching.
The JBC #3 ranked challenger wasn't going to give in so easily. He had some moments in the middle rounds, but you could see the stream slowly deteriorating.
Minamoto, realizing his opponent was weak, wasted no time nor opportunity. In the ninth round, he halted his opponent at 2:24 with a relentless onslaught.
The champion hasn't lost a fight since 2015, and now adds a second successful title defense to his crusade.
By: Garrisson "Bo" Bland