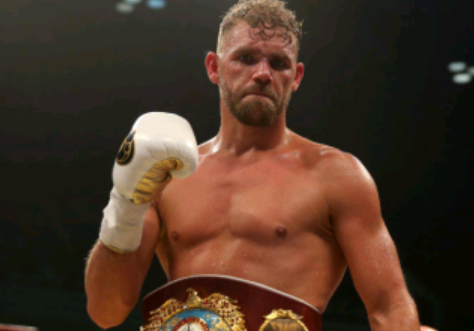 Middleweight madness 
---
With the Gennady Golovkin and Saul "Canelo" Alvarez showdown finally getting done, it was off then it was on. Even on the day it was finally announced that they have reached an agreement, it was thought for at least a good half hour that the bout was off.
It was a whirlwind of a process with Golovkin sticking to wanting an even split, complicating things and forcing Golden Boy to explore other options.
Throughout the last month Oscar De La Hoya, Alvarez' promoter, announced multiple times that the awaited rematch was off. On the day it was announced that a deal was reached, De La Hoya himself told ESPN that the bout was off.
Within an hour of that statement, De La Hoya announced that they have reached a deal. The terms of the deal remain undisclosed at the moment. Golovkin's promoter Tom Loeffler revealed that should the fight fall through a deal was in place for Golovkin to fight WBO middleweight titlist Billy Joe Saunders.
It was interesting to hear, as Saunders pulled out of his June 23rd bout against Martin Murray. Saunders pulled out claiming a hamstring injury, which left a lot of people in the public skeptical that the WBO titlist was even injured at all. So, where does Saunders go from here?
With Jermall Charlo being the WBC "interim" middleweight champion, is that a bout that can be made? More than likely not anytime soon. Charlo can easily wait on the winner of Golovkin/Alvarez, as he should be next.
There's Daniel Jacobs who has a couple of avenues he can go, like Charlo he to can wait on the winner of Golovkin/Alvarez, as he's the number one contender in the WBA rankings. Jacobs can also face Sergiy Derevyanchenko as it was manadated by the IBF, for those two to meet in the ring for their vacant title.
The bout between Derevyanchenko and Jacobs will not be an easy one to make, both men share manager, trainer and gym. It would be shocking if both men actually meet in the ring. Can Saunders and his team entice one of these two men to perhaps meet him in the ring?
Jacobs has shown interest in wanting to face Saunders in the past but is now promoted by Eddie Hearn and with Frank Warren promoting Saunders, that can prove to be tricky. The two promoters rarely work with each other.
Will Derevyanchenko be an appealing enough name for Saunders? Is he willing to make an offer to the IBF number one contender? Chances are no he's not as this could be a case of high risk, low reward.
It looks like Saunders is left without a dance partner with not too many appealing routes to go. Even Martin Murray has a fight coming up. Whether he was truly hurt or not, where does Saunders go from here? My guess is not even him and his team know…
By: Wilson Urena