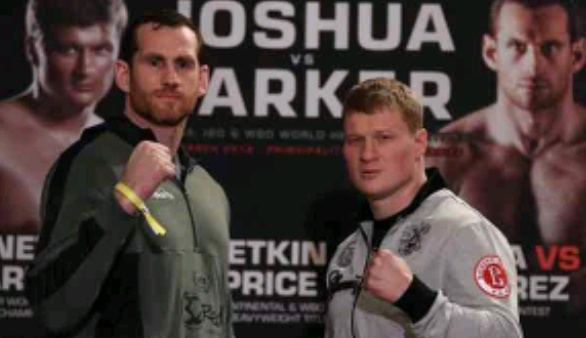 Povetkin can earn a shot at Joshua 
---
While all eyes are on tonight's unification bout between Anthony Joshua and Joesph Parker, there's another intriguing heavyweight fight taking place on that very same card.
Alexander Povetkin will take on former Olympic Gold Medalist David Price.
Despite the great amateur career and early professional success, Price has been somewhat of a disappointment literally and figuratively as a pro.
Alexander Povetkin finds himself in a favorable position, going against a guy who's been knocked out multiple times.
For Povetkin, this is probably his final chance to get back into title contention.
With a victory over Price today he not only becomes the mandatory to Anthony Joshua's WBA title, he also stands to make big money in that potential fight, a fight some feel he has no business even being in position to get.
For everything that's good with boxing, Povetkin still being in a position to fight for a title while making millions of dollars, without having to climb back up the rankings and earning the position he's currently in, has caused some to feel that corruption and money is on a even playing field with integrity. When integrity should trump everything that's detrimental to the sport I and so many others love.
For me personally, I'm hoping that maybe just maybe, David Price can turn back the clock and get the biggest win of his career and finally make Alexander Povetkin disappear for good.
By: Jerrell Jasper