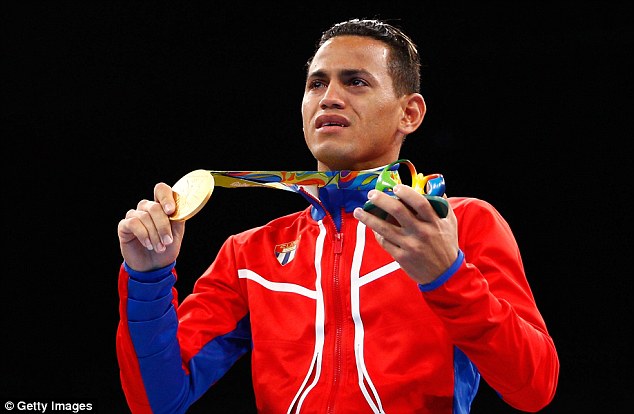 Robeisy Ramirez Leaves Cuban Team.
---
Cuba's two time Olympic Gold Medalist Robeisy Ramirez has abandoned the team during a training camp in Mexico.
Robeisy, (24) won bantamweight gold medal in the 2016 Olympics in Rio and a flyweight gold medal in the 2012 games in London. He had plans of competing in the 2020 Olympic Games, however, he's likely to turn pro.
He beat U.S. silver medalist Shakur Stevenson in the 2016 games final round to win his second consecutive gold medal.
3kingsboxing.com will keep you updated as more information comes available.
By: Jerrell Fletcher