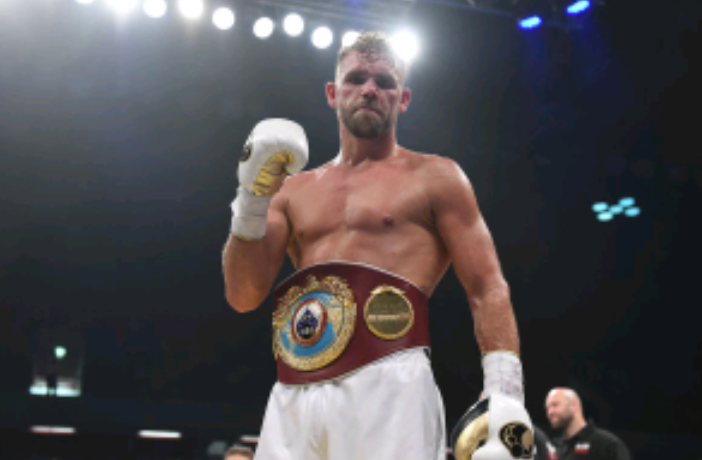 Saunders Could Face Sanctions For Social Media Activity
Billy Joe Saunders is preparing for his world middleweight title defense, against David Lemieux, next month under threat of sanction by the British Boxing Board of Control for a repulsive Tweet. (pic below)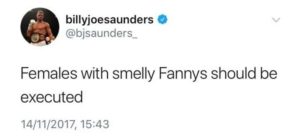 The WBO champion has since taken down the offensive message from his Twitter account but that is unlikely to spare him further punishment.
Saunders, who has already been fined £2,000 (approx. $2655) for a previous incident of inappropriate posting on social media, appears to have surpassed himself this time.
Saunders was unavailable for a comment as he was getting ready to travel to Canada for next months fight but his promoter Frank Warren said:
"This was schoolboy 'smut' by someone acting like a juvenile"
It is unclear when a decision will be reached by the BBBofC.
By: Chris Henderson