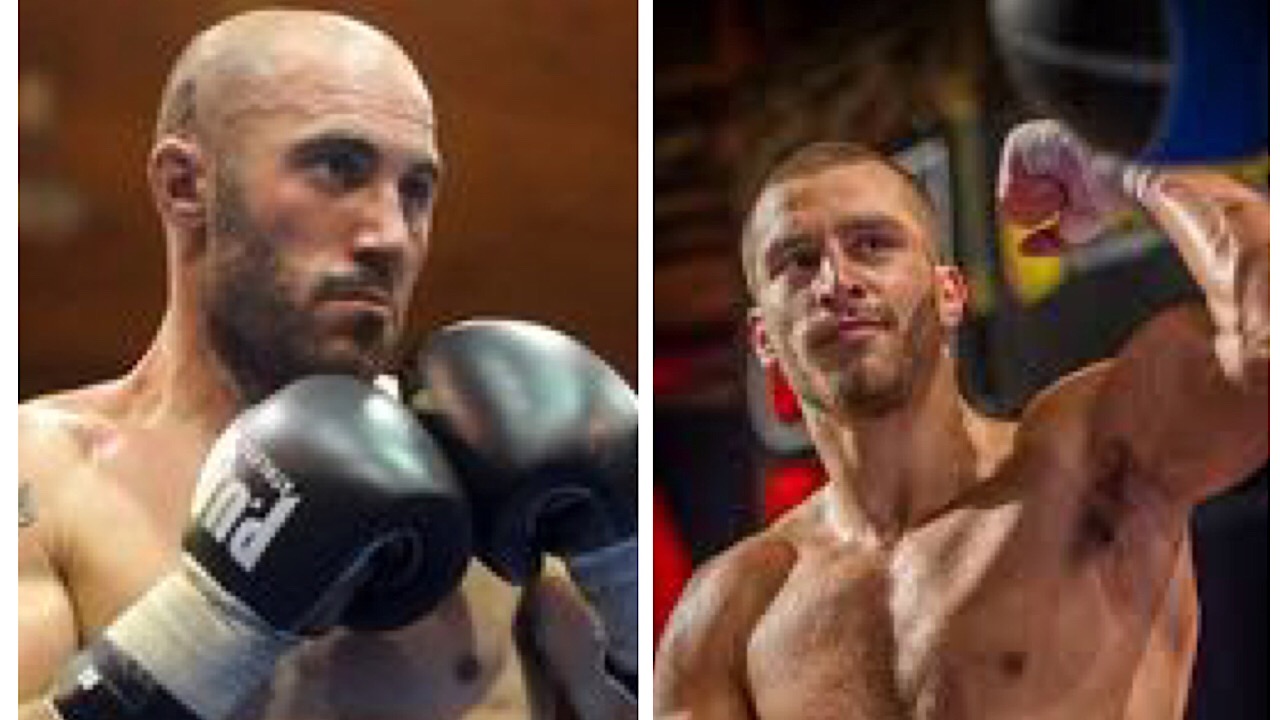 O'Sullivan vs Lemieux Fight Preview
---
O'Sullivan vs. Lemieux can be compared to you going to the baseball all-star game just to watch the home run derby. While some may find baseball boring, everyone loves watching the sluggers hit "long balls." However, in the grand scope of things, the fight between these two is really insignificant.
Neither guy presents the skills to be considered the best at middleweight. At best, Golden Boy Promotions might try to build either guy for a stay-busy fight against their real cash cow, Canelo Alvarez. Both guys come to not just fight, but to lay someone out. Therefore, at the bare minimum, we can expect one hell of a show with this fight.
Spike O'Sullivan
Spike O'Sullivan has made a name for himself in the division for having pure, brutish power. He isn't the fanciest nor the most crafty around the squared circle, but he can bang. Spike has 28 victories; 20 of those by way of knock out. He is a come straight-forward type of guy who doesn't mind taking five punches just to land a bomb. Honestly, he lacks any form of sophisticated footwork. Nonetheless though, he is a bull on the loose who charges all of his potential victims.
His only two losses have come at the hands of Billy Joe Saunders and Chris Eubank Jr.; two guys with a tremendous amount of craft and footwork. O'Sullivan might not be the next lineal middleweight champion of the world, but he is definitely a lot of fun to watch.
David Lemieux
David Lemieux has built the reputation for being one of, if not, the most devastating puncher at 160 lbs. Not only can he punch, but he is also equipped with very adequate boxing abilities. While one of the shorter middleweights in the division, Lemieux has a knack for shortening the distance by using his explosive footwork. From there, he's known to follow up with precision jabs to set up bigger and stronger shots.
At one point in his career, he was dubbed "the middleweight Mike Tyson" for the similarities in his boxing style. All of that came to an end in his match-up against a supposed "fringe contender" in Marco Antonio Rubio. Rubio managed to hurt Lemieux with a good shot and came away with a TKO victory. Since then, Lemieux has lost to Gennady" GGG" Golovkin and Billy Joe Saunders; both of whom are regarded among the very best the division has to offer.
When paired against other slugger types of fighters, Lemieux has managed to do very well. His devastating knock out victory came against fellow hard-hitter Curtis Stevens, whom many avoided like the black plague. He has likely peaked in this division, but this fight will not disappoint.
Potentially, this match-up has "Fight of the Year" written all over it. Though, for now, we just have to wait to see how all things pan out come September the 15th.
By: Cesar Rivas