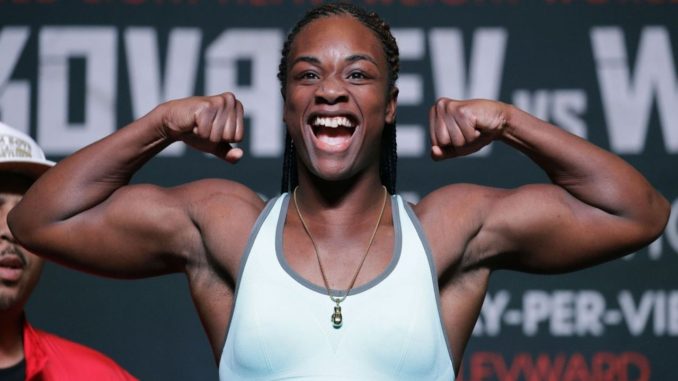 Claressa Shields unifies the middleweight division with a clear win over Christina Hammer!
---
In the opening stanza, Christina Hammer came out jabbing the shorter Claressa Shields as she would look to set the tempo of the fight. Shields seemed to do more measuring of her opponent than mounting an attack. The tactic would soon payoff!
Shields would turned up the heat on Hammer for the duration of the fight. She appearing to hurt her with multiple right hands and at one point knocked her opponent's mouth piece out!
Hammer had no answer when Shields would use her double jab to push her on the back-foot. Additionally, the German could not muster up enough of an inside game to be a threat when Shields would apply pressure.
When the final bell rang, it was clear which fighter felt they were the winner and the new undisputed middleweight champion of the world.
Hammer has nothing to hang her head down about, as she was highly competitive in this fight. She'll go back to the drawing board and assess where she can improve and work towards a potential rematch down the line.
The scorecards read as 98-92 on all cards for Shields. With this win she officially becomes the second ever female undisputed champion!
In the post fight interview, she did not hesitate to callout the first ever undisputed champion Cecilia Braekhus. She claimed she would move down another weight class to junior middleweight for the bout.
Braekhus has expressed in the past that she would move up to junior middleweight to face the other undisputed champion. I guess we will see what happens next!
By: Jerrell Fletcher