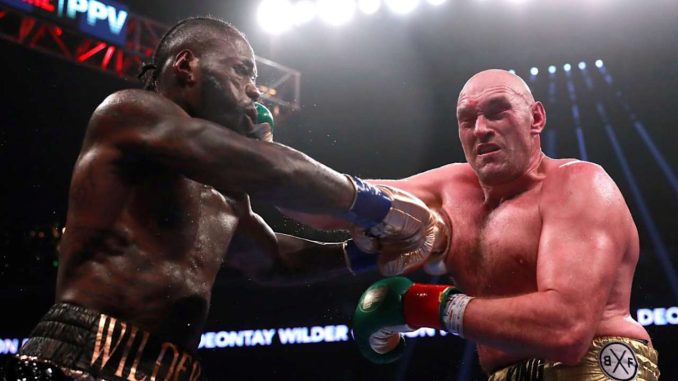 Deontay Wilder vs Tyson Fury 2 nearly done!
---
3kingsboxing.com has learned that most of the major deal points for a rematch between Deontay Wilder and Tyson Fury have been agreed to by both men.
This shouldn't come as a surprise with the two publicly stating their desire to fight again almost immediately after the first fight.
May 18 is the target day with April 27 also in play. Two target venues for are the Barclays Center in New York and the MGM Grand in Las Vegas.
The first fight ended in a very controversial draw since most believed Tyson Fury clearly won.
He controlled the majority of the fight using distance and dictating the pace behind his jab.
Wilder escaped the first loss of his career by scoring two knockdowns with the latter nearly knocking Fury out in the twelfth round.
While there's still some things that need to be ironed out, expect an announcement of a deal really soon.
3kingsboxing.com will continue to monitor the situation and provide any updates as they become available.
By: Jerrell Fletcher