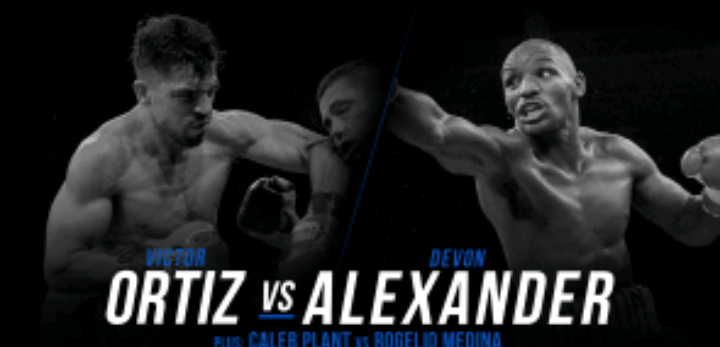 A true crossroads battle in El Paso
---
This weekend we'll be treated to what can only be billed as a "Crossroads Fight" between Former Champions Devon "The Great" Alexander and "Vicious" Victor Ortiz.
First let's take a look at former Junior Welterweight and Welterweight Champion Devon Alexander, Alexander is coming off of a Unanimous Decision victory of Walter Castillo in his first fight since October of 2015 where he lost a Unanimous Decision to Aaron Martinez. Alexander finds himself in this crossroads fight after losing 3 out of his last 5 fights to Shawn Porter, Amir Khan and the aforementioned Martinez.
He also had to overcome one of the toughest things in the world to overcome which is addiction, to be more specific a drug addiction, which stemmed from post fight surgery on his nose to remove a blood clot. Alexander now says he's addiction free and is looking forward to his second straight win against Ortiz to continue making his way back up the Welterweight rankings and hopefully into title contention.
Now let's look at Victor Ortiz who yet again finds himself in position to fight in the main event of a PBC card. Ortiz is coming off a 4th rd ko of Saul Corral. In that fight Ortiz looked fast and explosive in dispatching Corral, after that fight Ortiz gave his typical he's back and ready for the top guys speech.
This weekend, although Alexander may not be the Alexander from a few years ago he's still the best guy Ortiz would have fought in the last 4 years. A win over Alexander keeps him relevant and preserves life into a career that is clearly on the ropes. A loss on the other hand all but ends Ortiz's dreams and aspirations of becoming a contender let alone a champion again.
For Devon Alexander a win over Ortiz solidifies that he's trending in the right direction and is prime for a return in a big fight against a top 10 contender in the Welterweight Division. To simply put it, it's put up or shut up for both Devon Alexander and Victor Ortiz.
By: Jerrell Jasper