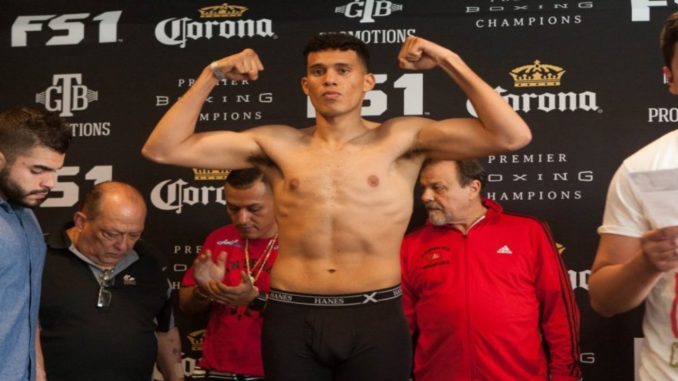 David Benavidez makes easy work of J'Leon Love.
---
In the opening round Love came out the aggressor; trying to push Benavidez back with minimal success. This would come at a price. In the last minute of round one, Love received a hard left hook that clearly shook him up.
Round two was more of the same, albeit with a role reversal. Sensing that his man was still hurt from the previous round, he turned into the aggressor, walking Love down. He would land a big right-hand that would start the downfall for Love. After some unanswered combinations, referee Lawrence Cole called a stop to the action.
Afterwards, Benavidez called out new WBC super middleweight champion Anthony Dirrell.
As many know Benavidez tested positive for a drug that's found in cocaine. That, in turned, caused him to relinquish his title. The WBC would make him champion in recess, allowing for him to immediately challenge the WBC champion.
Benavidez has the potential to be a great fighter. He's surely to be the favorite against Dirrell when they eventually meet up.
By: Jerrell Fletcher