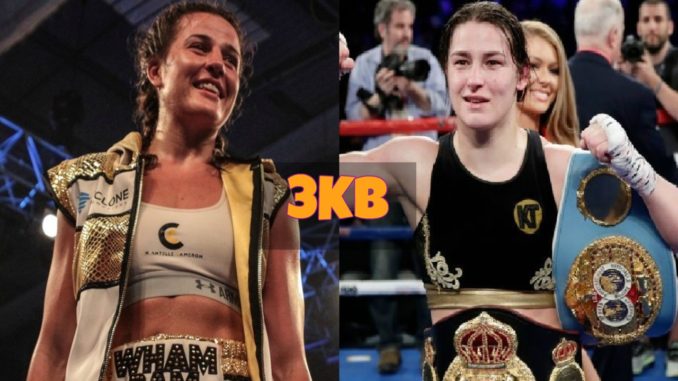 Cameron Sends a Subliminal Message
---
IBO Female lightweight champion Chantelle Cameron is ready to battle long-time amateur nemesis and undisputed champion, Katie Taylor.
Cameron, age 28, defeated Anisha Basheel in July in a WBC eliminator. This earned the British fighter a chance to get revenge for the amateur defeat against the undisputed champion.
This rivalry between the two undefeated fighters is a must-watch battle whenever it finally takes place.
3kingboxing has spoken to the IBO champion and on numerous occasions and she makes it clear how hungry she is for this fight.
Cameron even took to social media, posting a picture of herself and the undisputed champion side by side, asking the fans if they want to see the fight.
Although, in the Instagram picture, only Cameron is wearing a title, perhaps sending a subliminal message to her rival.
One thing is certain, whenever this bout gets made, it will be another great fight for women's boxing.
3kingboxing will continue to monitor this story for further details.
By: Garrisson Bland