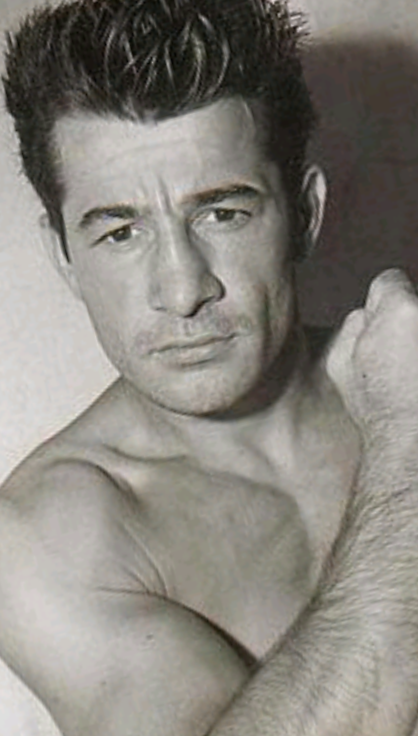 On January 1st 1919 Thomas Rocco Barbella  was born in Brooklyn New York. Whilst you may not be familiar with that name, im sure you will be familiar with the man that became Rocky Graziano.
Growing up on the Lower East Side of Manhattan, Graziano was no stranger to trouble from an early age. Spending plenty of time in and out of reform school claiming that he knew how to fight before he could read or write. Graziano was a lifelong friend of fellow former middleweight champion of the world Jake LaMotta.
Taking great pride of his street fighting abilities, his first taste of a boxing gym came at the age of 20 after a friend took him to New York's famous Stillman's gym.  After getting beat up on early on he swore he would never box again. However, a short time later he was back in the ring. This time boxing under the name of his sister's boyfriend. Rocky Graziano. He won the Metropolitan Amateur Athletic Union welterweight championship shortly after. He hocked his medal for $15 deciding that boxing might be a good way to make a living.
His pro career didn't get off to the best of starts. Shortly after beginning his pro career, he was charged with a probation violation which landed him back in reform school. After getting out he enlisted in the army. But this also proved short lived as he went AWOL for punching an army captain. He escaped Fort Dix in New Jersey and began his real career under the name of Rocky Graziano. He was found by the army after his fourth bout, but pardoned and given the opportunity to fight under the army's guardianship.
As a fighter Graziano lacked finesse, given his minimal amateur background and his well-known dislike for the rigours of training. This made honing his boxing skills difficult. What he lacked in boxing skill he certainly made up for in punching power. Graziano was well known for being one of the best KO artists of all time. More often than not being able to take out his opponent with a single punch from either hand,  the ring magazine lists him at #23 of the greatest punchers of all time. He was also known for his ability to take a tremendous beating, taking punches in order to get his own shots off, and getting to his feet when knocked down.
Graziano amassed 67 wins, losing 10 times (being knocked out three times, twice by Tony Zale and once by a certain Sugar Ray Robinson). He briefly held the Middleweight Championship beating Tony Zale in a rematch in July 1947, only to drop the title back to Zale a year later. More often than not Graziano gave it his all, winning the Ring 'Fight of the Year award for three years running in 1945,46 & 47.
Post boxing, Graziano found further fame in the form of television, becoming a regular on the United Artists TV series Miami Undercover.
In several interviews Sylvester Stallone has gone on to claim that although the idea of Rocky may have come from Ali-Wepner. A lot of the mannerisms of Rocky are actually inspired by Graziano himself, especially in terms of fighting style. The scene in the first Rocky Film in which Rocky asks Mickey to cut him going into the 15th round was actually taken from Graziano's championship winning fight with Tony Zale when his trainer opened his badly swollen eye with the edge of a quarter going into the fifth round! Rocky Balboa's name itself incredibly similar to Graziano's birth name of Rocco Barbella!
Rocky Graziano died on May 22nd, 1990 from cardiopulmonary failure and his body interred at Locust Valley Cemetary, Nassau County New York. For all those interested there is plenty of content available on YouTube.
By: Aaron Cooper 
Aaron is the UK Correspondent for 3KingsBoxing.com