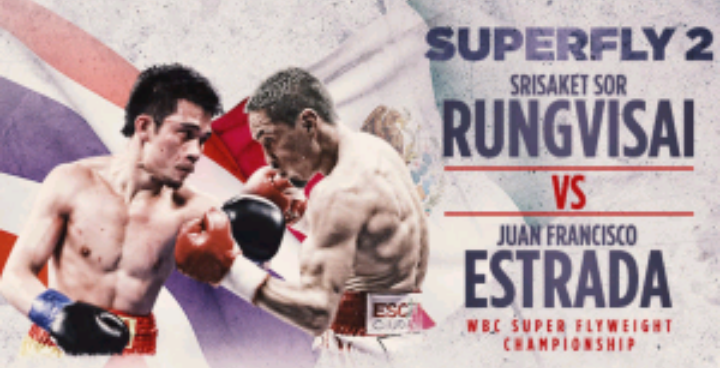 Image courtesy of 360 Promotions
The Little Guys Are Starting To Get Big Attention 
---
If I were to ask a group of boxing fans for their top ten boxers of all time im sure I would hear names like Sugar Ray Robinson, Muhammad Ali, Roberto Duran, Floyd Mayweather or Sugar Ray Leonard. Now this is a list of men that have achieved many great things in our sport and you could be forgiven one hundred percent for men like this gracing your lists.
In years gone by the heavyweight division has always been synonymous with the sport of boxing. Boxing's big men put bums on seats, even those that are beyond casual fandom and simply watch the fight because of the spectacle and the buzz it creates. Whilst names like Tyson, Lewis and Holyfield have long since retired and that there is a very strong case that boxing's premier division is devoid of the talent it once had, it is still watched by millions.
One thing I have long been guilty of is paying mind to any boxer weighing 135 pounds and up, give or take the odd man in a lighter weight class that is really something special. But in this past 12 months ive been left in awe by the level of talent in one division in particular, one that up until recently wasn't in the mainstream. Granted it isn't all the way there just yet. But it is certainly one that if you know nothing about, you need to pay attention, and you need to do so now. Because trust me, failure to comply is robbing you of some of the best action you are likely to see all year.
For me if you were to look at 2017, I would firmly say that it was the year the Super Flyweight Division forced you to stand up and take notice. The year began with the mythical pound for pound #1 fighter in its ranks. Roman 'Choclatito' Gonzalez ruled the Light Flyweight and Flyweight divisions with an iron fist. After years of remaining undefeated, supposed foil in the shape of Thailand's Srisaket Sor Rungvisai well and truly spoiled the party in what was 12 rounds of non-stop gruelling action. If it wasn't in your fight of the year list, it should have been! Just to prove that this was no fluke the new champion produced a highlight reel knockout to arguably cement his place as one of the best boxers on the planet.
The rise of the division was epitomised with HBO's 'Superflys' card headlined by the two men just mentioned. But it marked the first time this division had its own spotlight in the western world. It provided a stage for men that could arguably stake a claim to pound for pound status such as Carlos Cuadras, Juan Francisco Estrada and one of my personal favourites Naoya Inoue. So successful was this card that in just a few weeks' time that 'Superfly 2' will hit our screens headlined by Rungvisai and Estrada in what could easily be a fight of the year candidate.
Ladies and Gentleman, the super flyweights have arrived and they have done so in a big way.
By: Aaron Cooper