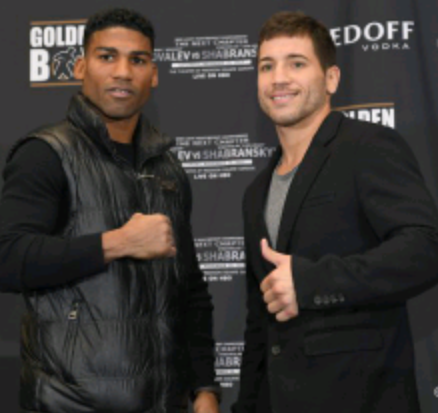 Gamboa vs Sosa: Who Needs It More?
 Tonight
 in Madison Square Garden In New York City, Yuriokis Gamboa will be facing Jason Sosa on HBO Boxing. Gamboa is coming off an unimpressive majority decision win over Alexis Reyes and Sosa is coming off a lopsided loss to Vasyl Lomachenko, where he was just purely out classed. A crossroad fight for both fighters as both should come in with a sense of urgency and give us a good show. Sosa's promoter J Russell Peltz said it would be "the fight of the night for sure".
 Gamboa is at the tail end of his career at age 35 and the Cuban native must put on a good show if he expects to remain relevant in the sport. He is from the Cuban school of boxing but unlike guys such as Guillermo Rigondeaux, defense has never been his strong suit. He must show us all something as he has put on some quite lackluster performances in his last two fights especially losing handily to Robinson Castellanos.
 Sosa is coming off a loss where he was clearly outmatched by Vasyl Lomachenko. The Camden, NJ native was embarrassed in the TKO loss,  He showed a great deal of heart but that's about it. He too must impress but at age 29 he may have a little more room for error than Gamboa would. Sosa hopes to get the bad taste out of his mouth from his last fight and hit the reset button on his career and must feel he can do that by beating Gamboa 
tonight
.
Both fighters need a win, both fighters need to perform and that to me can be a recipe for fireworks. This might come down who simply wants it more? Who's gonna dig in deep? The formula is simple is win or go home!
By: Wilson Urena