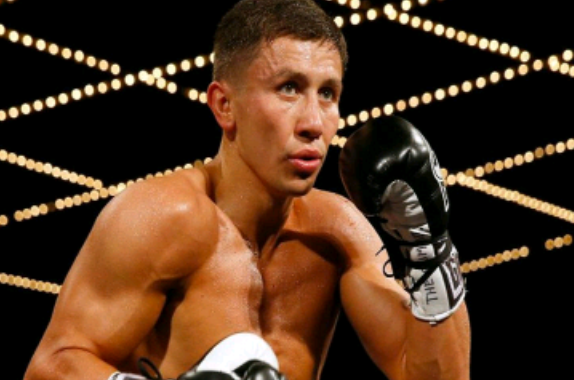 In somewhat of a shocker, GGG stripped by the IBF
---
The IBF has stripped Gennady Golovkin of his middleweight title. It's a very surprising move by the sanctioning body as Golovkin was given till August for a bout with the mandatory for the title Sergiy Derevyanchenko to develop.
Golovkin was thought to want to face Derevyanchenko only if the negotiations for the rematch with Saul "Canelo" Alvarez fell apart. Last night the fight reports surfaced that they did in fact fall apart with a deal in place Golovkin turned it down. He was looking for an even split on the purse for the bout. Alvarez and his team are now negotiating with Daniel Jacobs' promoter Eddie Hearn.
Let's go back some there was trouble brewing between the sanctioning body and Golovkin as soon as he decided to face Vanes Martirosyan as replacement opponent for Alvarez in May. They quickly granted him an exception with the stipulation that he face Derevyanchenko by the beginning of August.
Golovkin for his part appealed the exception, hoping to obviously land the rematch with Canelo. Alvarez, who was suspended for multiple failed drug test, withdrew from the rematch on Cinco De Mayo, a bout the IBF did approve.
It's an odd turn of events as not even a purse bid was ordered. It's been a rough few months for the WBA,WBC middleweight titlist, losing a big payday and stripped of a title all within six weeks.
Golovkin is perhaps looking for more lucrative fights and that's why he showed little interest in wanting to face Derevyanchenko. Frank Warren said today that Golovkin's team had reached out to see if WBO middleweight titlist Billy Joe Saunders would be interested in a unification bout.
It's unfortunate that this is happening to a fighter that has always handled his obligations. Golovkin tested clean and it may feel like he's being punished for another fighter failing a drug test. However, out of all the major sanctioning bodies the IBF is the most no nonsense type, they really demand that a fighter face their mandatories. They really stick to their guns when it comes to making sure a fighter gets his title shot.
What's next for Golovkin? Who will he face next? Whatever the future holds it looks like it won't be with the IBF title.
By: Wilson Urena