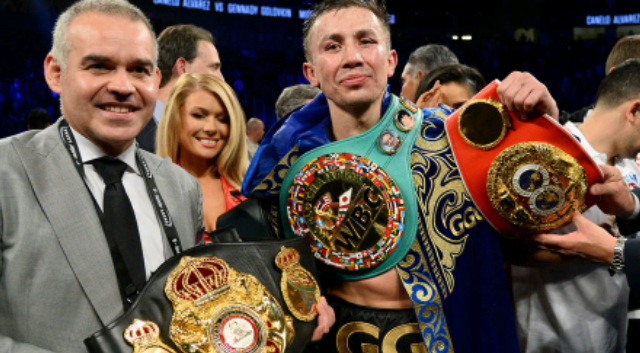 A week of soap opera drama in Boxing 
---
Boy oh boy, what a week. With all the talk of Clenbuterol and contaminated meat most boxing fans are left feeling like scientific butchers.
I mean really, how many folks knew how beneficial asthma medication was for cutting weight or how about those cows? Have you seen the roided up looking cows? I bet you didn't know they are REAL cows? Yep they are, look it up! Belgian Blue!
Naturally with Canelo Alvarez, arguably the sport's biggest star, failing a drug test everybody wanted to know how his upcoming opponent, Gennady Golovkin, felt about the situation. On Wednesday Team Golovkin invited the media up to the Summit in Big Bear and addressed the situation.
Golovkin also told Boxing Scene that with the history of contaminated meat in Mexico along with the fact that Canelo's handlers have a long history of working in the meat industry that he feels like this whole situation is outrageous. I can't say that I disagree with the Kazakhstan native at all.
Golovkin also said he still wants the fight to take place on May 5th but he wants it to be a battle of who is the best man and not a battle between labs. The fact is that the fight is simply too big with entirely too much money at stake for anyone to just walk away from.
The Nevada State Athletic Commission is expected to make a decision soon on whether or not the fight will still take place but don't expect to be cancelling your reservations for Cinco De Mayo in Las Vegas. It's simply too big.
Like I said Boy oh boy, what a week uh? Oh yeah did I mention that an undefeated American heavyweight champion is fresh off of the biggest and most impressive win of his career? Yeah, kinda feel bad for Deontay Wilder.