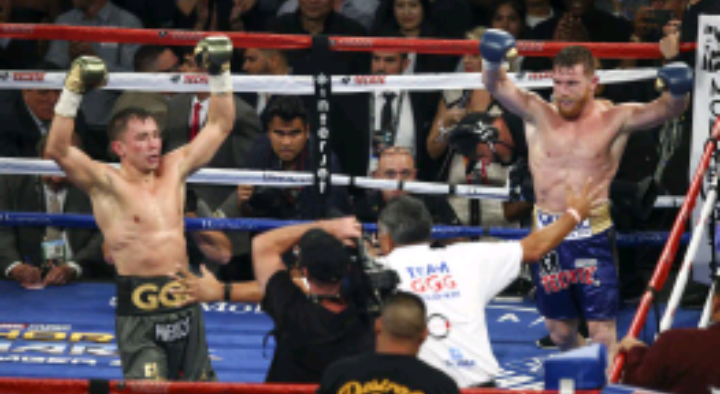 Saunders says it'll be hard for Golovkin 
---
With the Gennady Golovkin and Canelo Alvarez rematch getting closer more and more people in the sport are being asked what they think will happen. Most recently WBO middleweight champion Billy Joe Saunders was asked and he gave his answer.
"I personally think it's a tough job for Golovkin because first of all he's got to beat Canelo. Then he's got to beat the judges and the ref. Then Oscar De La Hoya (Canelo's promoter). It's a hard job. It's going to be a very hard job. I would love to see Golovkin do it but I've just got a feeling that they are going to shaft him out of the decision. Again."
The first fight between the two back in September did leave a lot of controversy behind with the fight being called a draw. Saunders sentiment seems to be a fairly popular one among other fighter's in the sport.
However there's other's that believe the fight was close and a draw was fine. No matter the opinion the rematch is sure to be a big sell and we can only hope that should it go a full twelve rounds again we get a fair decision.
Saunders hopes to secure a fight with the winner of the May 5th fight regardless he says. He doesn't have a preference as to which guy he wants to fight. It would seem Canelo would give him the guaranteed big payday he is looking for, although a Golovkin fight could be for the undisputed championship at 160lbs.
So, does Canelo or Golovkin make the needed adjustments to secure victory on May 5th? Really only one way to find out and that's tune in to HBO PPV on May 5th.
By: Chris Henderson