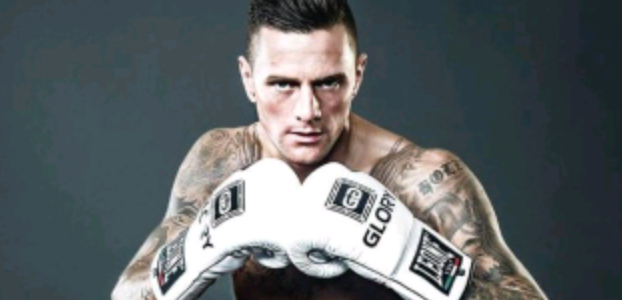 Braehmer out with flu
---
In what can only be considered as a disappointing turn of events, Jurgen Braehmer has been forced to pull out of the World Boxing Super Series Semi Final this coming Saturday in Nuremberg, Germany.
In what was first reported by boxen1.com,  Jurgen Braehmer has been battling a bad illness for several days
It is likely that Comosa, the parent company behind the World Boxing Super Series will announce Braehmers replacement later on today.
Sadly its further bad news for the tournament following WBA 'Super' Champion George Groves picking up a shoulder injury in his contest with Chris Eubank Jr last Saturday. Whilst we are unsure of the extent of his injury, it isn't a dead cert that he will be able to make the June 2nd date that is held at London's O2 arena for the final.
Ive no doubt that after contesting two bouts Groves will certainly make a request to push back the date of the final bout.
For Callum Smith, a change of opponent this late in the day is never easy to manage. But I wish him well this coming Saturday.
Update: Information below provided by the World Boxing Super Series Press Release
Undefeated Dutch super middleweight Nieky Holzken replaces Juergen Braehmer as Callum Smith's Ali Trophy opponent after the German veteran was forced to withdraw from Saturday's semi-final showdown in Nuremberg.
Braehmer has been suffering from influenza and yesterday revealed he would be unable to compete against Smith at the Arena Nürnberger Versicherung.
"I have been battling a feverish infection since Sunday," said Braehmer. "Unfortunately, a fight in this state is out of the question. It is not possible for me to go into the ring like this and I would like to apologise to my fans. I was well prepared and looking forward to fighting Callum."
The World Boxing Super Series' format meant Holzken was already on standby as a reserve, and as the tournament's Chief Boxing Officer Kalle Sauerland explains he will now have the opportunity to earn a place opposite WBA & IBO World Champion George Groves in the final.
"It is unfortunate for Braehmer particularly after such as strong showing in his quarter-final fight with Rob Brant," said Kalle Sauerland. "Fortunately, we are prepared for such eventualities and the tournament will move forward with our reserve fighter Nieky Holzken facing Callum Smith in our fourth semi-final."
Holzken, who had been preparing to face Russia's Dmitrii Chudinov, insists he is ready to gatecrash the World Boxing Super Series party, and the fighter from Helmond, Holland has already issued some words of warning for his new opponent Smith.
"I've been waiting for this chance to come," said Holzken. "I signed up as a substitute fighter so I'm in great shape and prepared for Saturday. I've watched Callum fight many times. I study everyone in my weight division. He's a good, solid fighter. We're both big body punchers. It will make for an excellent fight."
 
"Callum, you better be ready, because I am, and I'm coming to beat you!"
WBC Diamond Champion Callum Smith and his trainer Joe Gallagher have spent the last months preparing for veteran southpaw Braehmer, but the tournament's 2nd seeded super middleweight must now switch his focus to this new challenge.
"I gave an interview last week and said it's great there have been no drop-outs," said Smith. "Looks like I spoke too soon."
 
"We got the call as we were boarding the plane. I am committed to fighting on Saturday and will fight whoever the World Boxing Super Series puts in front of me."
By: Aaron Cooper