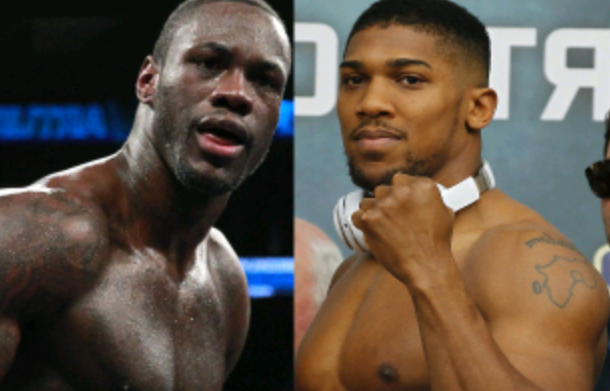 United States vs United Kingdom
---
What if I told you pretty much everything is a go for a monster unification showdown between Anthony Joshua and Deontay Wilder? Well, everything but one, location. Yes that's right, U.S. or U.K.
While Joshua's team is adamant the fight happens in the UK, Wilder's team isn't willing to concede to that so easy. Although in the past Wilder has stated he was ready to go over there, Showtime executive Stephen Espinoza told 3KingsBoxing.com;
"The real issue is location now. Everything else is or at least seems to be good but where the fight happens."
Espinoza offered to help with negotiations a few weeks past but apparently he's only been able to influence the discussions so much.
Joshua promoter, Eddie Hearn gave team Wilder somewhat of a deadline early last week. He said that Joshua would fight in September whether it be Wilder or Alexander Povetkin. Today however he revealed there is some leniency in the September date if it's Wilder.
"Joshua would like to fight in September. The Wilder fight doesn't really work in September, mainly because of [a] Canelo Alvarez [Mexican Independence Day weekend] fight," drawing away pay-per-view buyers. If Joshua fights Wilder [next], it will be October or November in the U.K. If he fights Povetkin, it will be in September. It will either be Povetkin, then Wilder, or Wilder, then Povetkin. But if it is Povetkin next, then Wilder will definitely be signed before we go into that fight."
Looking at Hearn's statement does leave some hope that a deal can be reached for this fight to be next if we can iron out one small detail, which side of the pond it'll take place.
By: Chris Henderson