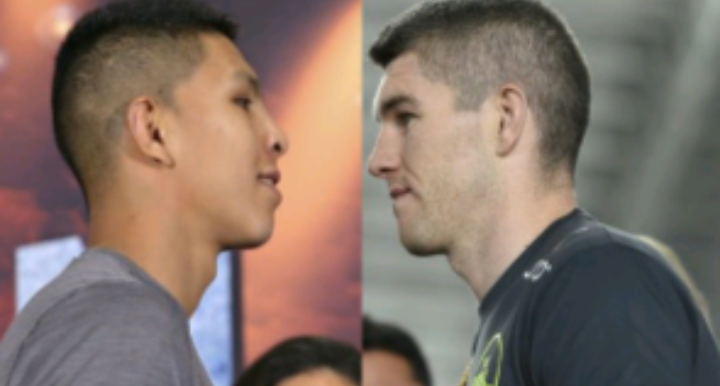 HBO looking to add to their lineup 
---
Are we getting a HBO triple header on July 21st in Los Angeles? It's certainly looking like a posibility, with the WBO ordering their newly crown titlist Jaime Munguia defend his title against the tough, rugged Liam Smith.
Munguia, the 2017 prospect of the year, burst on the scene when he walked through former champion Sadam Ali. It was an easy victory for Munguia as he hurt Ali every time he landed a punch in route to a fourth round TKO victory.
Ironically enough, Liam Smith was originally scheduled to face Ali but pulled out of the bout with an injury. Smith who has not been in the ring since late last year, when he defeated Liam Williams by majority decision. Can Smith make it a fight against the young lion that has showed tremendous power?
On the undercard of the bout it seems like the network will bring back Demetrius Andrade to face Yamaguchi Falcao. Andrade is a tremendous talent that has suffered from inactivity and career mismanagement. The undefeated middleweight has fought just five times in the last four years. He defeated Alantez Fox by unanimous decision in October of last year.
Falcao is undefeated but has never been in the ring with anyone the caliber of Andrade. Can he make it an interesting bout? Who knows, in boxing anything is possible but it's a tall task that doesn't seem likely.
The third bout could be WBA super featherweight titlist Alberto Machado facing Rafael Mensah. Machado, a native of Puerto Rico, captured the title when he defeated Jezreel Corrales by eighth round knockout.
Mensah is also unbeaten and a native of Ghana. If the bout takes place it will be his first shot at winning a major title. He has not been in the ring since August of last year, when he defeated Martin Ahiadekey by fourth round TKO.
Hopefully this card can be made and announced fairly soon, as it is a little over a month away. 3KingsBoxing.com will monitor the situation and have more information as it becomes available.
By: Wilson Urena