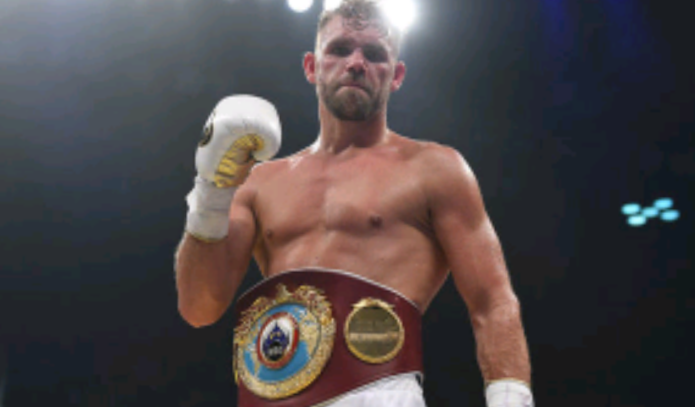 "If Jacobs wanted to fight me he wouldn't have joined Eddie Hearn"
---
There was a brief period of time after Danny Jacobs defeated Luis Arias and before Billy Joe Saunders defeated David Lemieux that a fight between Jacobs and Saunders was a hot topic. It's a great fight, so of course it makes all the sense in the world to fans for that fight to take place.
Both guys were asked about fighting the other and they both seemed interested in a possible matchup. Jacobs has definitely earned his right to fight for the title, WBO middleweight belt, once again after the showing he had against middleweight king Gennady Golovkin followed by a one-sided unanimous decision against Arias. Saunders as well looked every bit the part of a world champion in his last fight against Lemieux.
Jacobs had hoped to get Saunders in the ring in his next fight on April 28th but that didn't materialize as Saunders is fighting Martin Murray next on April 14th. Jacobs recently signed an exclusive contract with HBO and with Saunders win over Lemieux being on HBO there's little doubt the network would've loved to have the Saunders/Jacobs fight next. Jacobs also signed a promotional contract with Eddie Hearn and according to Saunders there in is where the problem lies.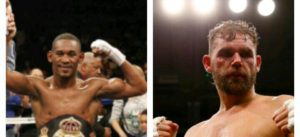 "If Danny Jacobs wanted to fight me, he wouldn't have joined Eddie Hearn," Saunders told iFL TV during an interview posted Tuesday. "It's like me, it's like Canelo now having all the titles, me leaving Frank Warren and going with Top Rank. Never gonna happen, is it? [Instead of] joining Eddie Hearn, he should've took a little bit less money, or maybe more money, and joined Frank Warren. And then I would've loved to box him on the 14th of April – loved to. He's good, but listen, if I can't beat the likes of him, I'm not gonna do what I said I was gonna do. And that's what's in my head."
It's pretty common knowledge that Hearn and Saunders promoter Frank Warren are arch rivals and really don't like to do much business together at all. The two have worked together here and there but truthfully it's damn sure not common. It is a roadblock to a fight between the two actually taking place to say the least.
The main goal for both Jacobs and Saunders is the opportunity to face the winner of the Gennady Golovkin-Canelo Alvarez rematch. The reality is that a fight against the winner of GGG/Canelo could be a little ways off because as 3KingsBoxing.com reported last week odds are we very well may see a third fight between the two.
A fight between Jacobs and Saunders is probably the second best fight in the division right now and Jacobs has definitely expressed his in interest in the fight. Saunders has previously said it would take 5 million pounds for him to fight Jacobs. Now he says he's open to the fight if Hearn and Warren can work something out.
"To be honest with you, I couldn't give two sh*ts about [Jacobs]," Saunders said. "Yeah, he's good. But one-million percent, I'm better. So if they can work it out between them [Warren and Hearn], I would love to make it. He don't sell 10 tickets in America. That's why he's with Eddie Hearn. You know, if they can make it financially work, viable for both of us, then I'm sure that me and him has not got a problem fighting each other, one-million percent."
At the end of the day Saunders vs Jacobs is a fight that fans would love to see but unfortunately the "business" of boxing and it's "politics" have prevented us the fans from seeing fights we would like to see before.
By: Chris Henderson