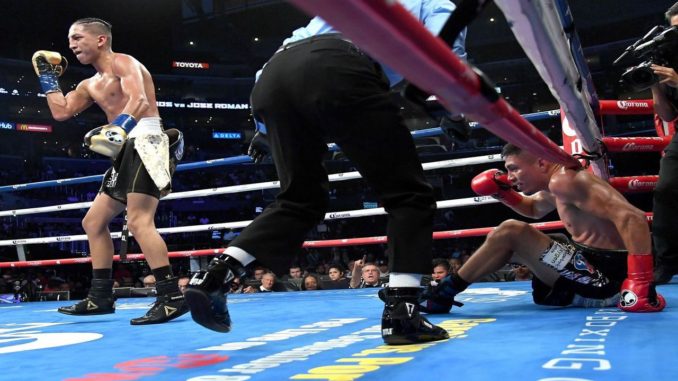 Mario Barrios stops Richard Zamora in four
---
Mario Barrios (22-0, 14KO) would face off against Richard Zamora (19-2, 12KO) in a ten round bout. He would be facing his toughest test as a pro against Zamora in this junior welterweight clash.
Barrios, at 5'11 with a 71 inch reach, has excellent tools and under the tutelage of trainer Virgil Hunter, has everything you want in a prospect.
To start the fight, both fighters actively looked to establish their jabs and mix in left hooks to each other's bodies. While Barrios started off landing his combinations, Zamora showed true grit in landing some hard counters of his own. Barrios showed his craft, getting the best of the exchanges.
In round four, the favorite would hurt Zamora and started to land some really clean, hard shots. He would tee off on his opponent, ultimately forcing the stoppage. Though somewhat controversial since Zamora was throwing back, it was warranted since he was heavily over-matched.
Hunter has made it clear that his fighter still has more maturing to do and is probably a year away from a title shot. With the physical skills that Barrios has, he appears to have a high ceiling and now has seven consecutive stoppages.
By: Corey Cunningham