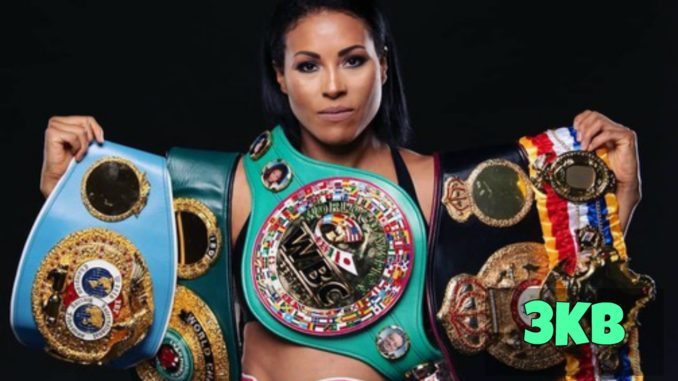 Cecilia Braekhus Accepts The Claressa Shields Challenge!
---
On April 13, women's boxing crowned its second undisputed champion when Claressa Shields dominated Christina Hammer. Afterwards, Shields called for a fight with the first ever undisputed champion, champion Cecilia Braekhus. Well, the response is in and the challenge accepted!
There's one small problem, however. Both champions are separated by two divisions with Braekhus being at welterweight and the new undisputed queen being at middleweight. Meeting in the middle would see both women meet up at 154, the junior middleweight division.
At 37, Braekhus seems to be confident about her chances against the 24 year-old Shields. In an interview with TMZ, Braekhus had this to say:
"Claressa Shields just called me out and it exploded. She had a very impressive win against Christina Hammer and she is now undefeated. It was a big fight for women's boxing. It moved mountains!

"But a fight with me would be on a whole different level! Claressa's boxing Saturday which was really impressive makes me want to really take on this challenge.

"The would be a huge fight and I would love to beat Claressa Shields. Her display on Saturday was impressive. I want to be in the ring with that!"
Let's keep our fingers crossed and hope that these two women can come to an agreement and meet later on this year!
3kingsboxing.com will continue to monitor this story and provide updates as they become available.
By: Jerrell Fletcher