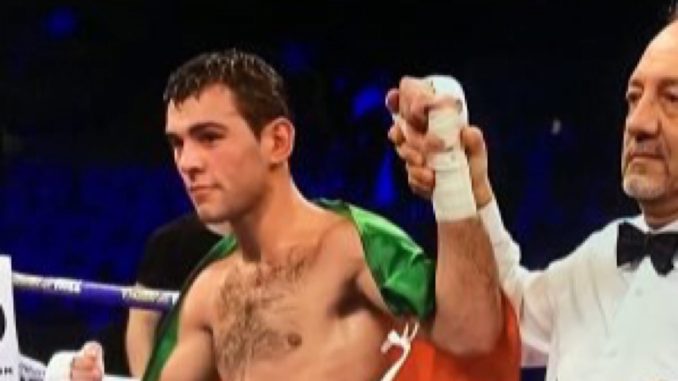 Ted Cheeseman suffers his first defeat to Sergio Garcia
---
British boxer Ted Cheeseman stepped up his competition against Spanish boxer and EBU super welterweight champion, Sergio Garcia. Both competitors entered undefeated (Cheeseman: 15-0, 9KO, Garcia: 28-0, 13KO). A win here would have pushed the popular British fighter to the next level. The EBU champion, however, had different plans.
It became very clear from the start this was going to be a long night for Cheeseman. The champion came out boxing beautifully, using the jab and maintaining distance, while controlling the tempo of the fight.
In the middle rounds, the champion kept the pressure on; giving the younger challenger different looks and never losing momentum. Even when the challenger would mount some offensive, he would quickly turn it around. This was going to be the tale of the night.
The eighth round was the most impressive round for the younger challenger. He landed big punches and body shots that had an effect on the fighter from Spain. This would be the only high point for the challenger.
Garcia would regain control in the championship rounds, continuing to utilize superior boxing skills. He never got tired and was able to keep up a tremendous pace until the final bell sounded.
It was a unanimous decision victory for the Spanish boxer, but not without some controversy. The judges scored it 119-109, 119-109, and 115-114. The last scorecard did raise some concern.
Garcia was fighting for the first time outside of his home country of Spain. This was a huge victory over a popular fighter. Cheeseman can hold his head up high for showing determination until the end, even with the loss. It will be a tough road back, but a lot can be learned from this and he can come back better.
By: Garrisson Bland